Big 12 News
Notre Dame QB Tyler Buchner Enters Transfer Portal, TCU Listed as Potential Landing Spot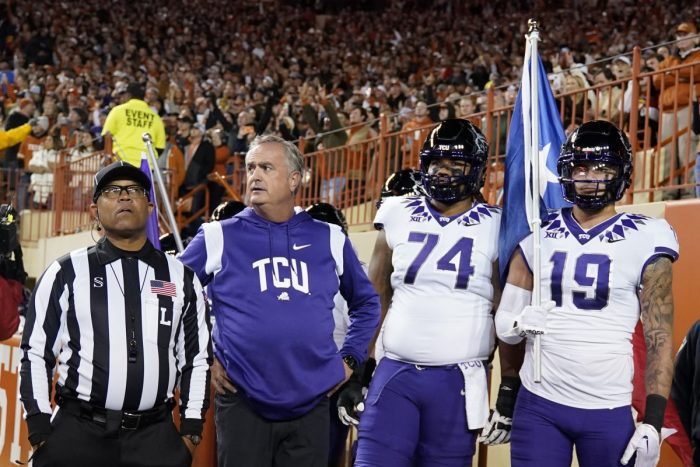 One of the rising names in college sports plans to enter the transfer portal as Notre Dame quarterback Tyler Buchner has officially entered the transfer portal.
The main difference between Buchner and another notable quarterback entering the portal is the numbers and achievements Buchner has already had at the college level making him one of the highest-profile players ever to enter the portal in the spring window.
Buchner enters after an injury-ridden season last year where he was only able to see action in a handful of games but found a way to be productive in all of them. The sophomore quarterback enters the portal with three years of eligibility remaining and should generate buzz from multiple quarterback-needy teams including the TCU Horned Frogs, according to ESPN's Pete Thamel.
TCU has been linked to Buchner showing interest in a pairing with Sonny Dykes and the coaching staff with the sophomore from San Diego to land the starting gig. The Horned Frogs are tasked with replacing Max Duggan after a Heisman-worthy season in 2022. Chandler Morris is still on campus, but if Buchner finds his way to Fort Worth, he might instantly become the starter.
The spring transfer portal window remains open for a total of fifteen days from its start on April 15th which gives players just another five days to find their new home. While things are still up in the air for TCU, expect a decision from Buchner soon.