Trending Now
Colorado Tops 50 Players in NCAA Transfer Portal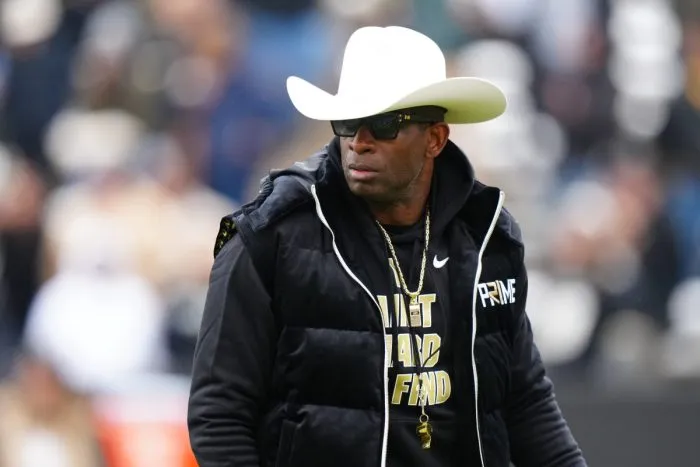 Coach Prime, also known as Colorado head coach Deion Sanders, has been tasked with rebuilding a roster that went 1-11 in 2022 and is taking no time in trimming the roster down.
Sanders and Colorado have now seen over 50 players leave the program, 51 players to be exact after offensive lineman Luke Eckardt and quarterback Drew Carter entered the portal, according to On3's Matt Zenitz.
What Sanders is doing in Boulder hasn't been seen in the transfer portal era, and has intrigued fans and media alike to see how this will play out.
By essentially cleaning out the locker room of players that he doesn't feel add to the program, Sanders has created a destination for anyone around the country to come and take an immediate starting job, given that they fit what Deion is trying to build.
"People got to be crazy to think that this just happens," Sanders says about the rebuild. "It don't 'just happen.' You make it happen. You know what you want.
"I can't stand people that pull up to a drive-thru and don't know what they want. Before I get there, I know what I want. Right? I'm not just making this stuff up as we go. We know what we want and I don't concede. I don't settle. I know what I want and gonna get it. We don't settle."
With the most incomplete roster in college football, Sanders had be certain what he wants, and he'd better get it, because in 129 days, he will open up the 2023 season against TCU, who is now favored over the Buffaloes by 21.5 points.