Big 12 News
KJ Adams Signs with Priority Sports for NIL Representation: Report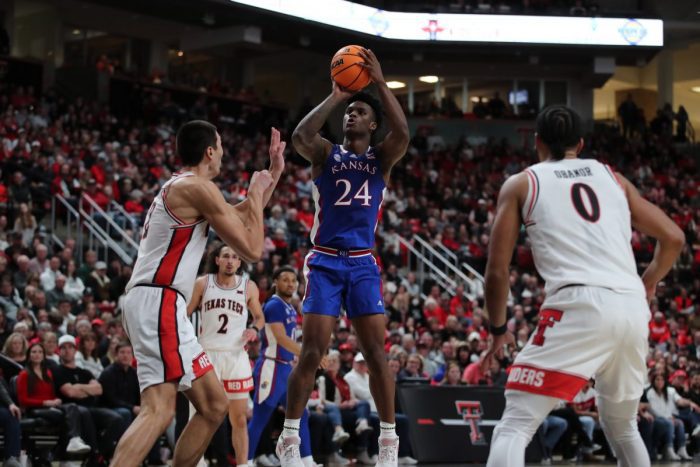 KJ Adams has signed with a new agency for Name, Image and Likeness representation (NIL). According to a report by On3's Pete Nakos, the Kansas forward inked a deal with Priority Sports Wednesday.
He's the second basketball player to make the move this week, joining Providence forward Bryce Hopkins. This follows up on the agency's workings with reigning Naismith Player of the Year Zach Edey out of Purdue and former North Carolina guard and recent Michigan transfer Caleb Love, among others.
Adams joins them after previously signing with the Mass St. Collective back at the beginning of the year. The Collective helped facilitate a deal for him with MiniJerzeys, a provider of custom athletic apparel and merchandise. He, too, inked agreements with McDonald's and Charlie Hustle, a T-shirt company.
Priority Sports, founded back in 1985 by former Morgan Stanley investment banker Mark Bartelstein, has offices in three different major United States cities, including Atlanta, Chicago and Los Angeles. The firm focuses most exclusively on representing clients in the NBA and NFL, but also coaches and broadcasters.
As for Adams' production, he's fresh off a sophomore season where he averaged 10.6 points, 4.3 rebounds and 1.9 assists per game. Over his two-year career so far, he's managed 5.7 points, 2.5 boards and 1.1 dimes per contest.
With that, he's listed with an On3 NIL Valuation of $83,000. That ranks No. 102 in the college basketball NIL rankings, as he has roughly 33,000 social media followers.