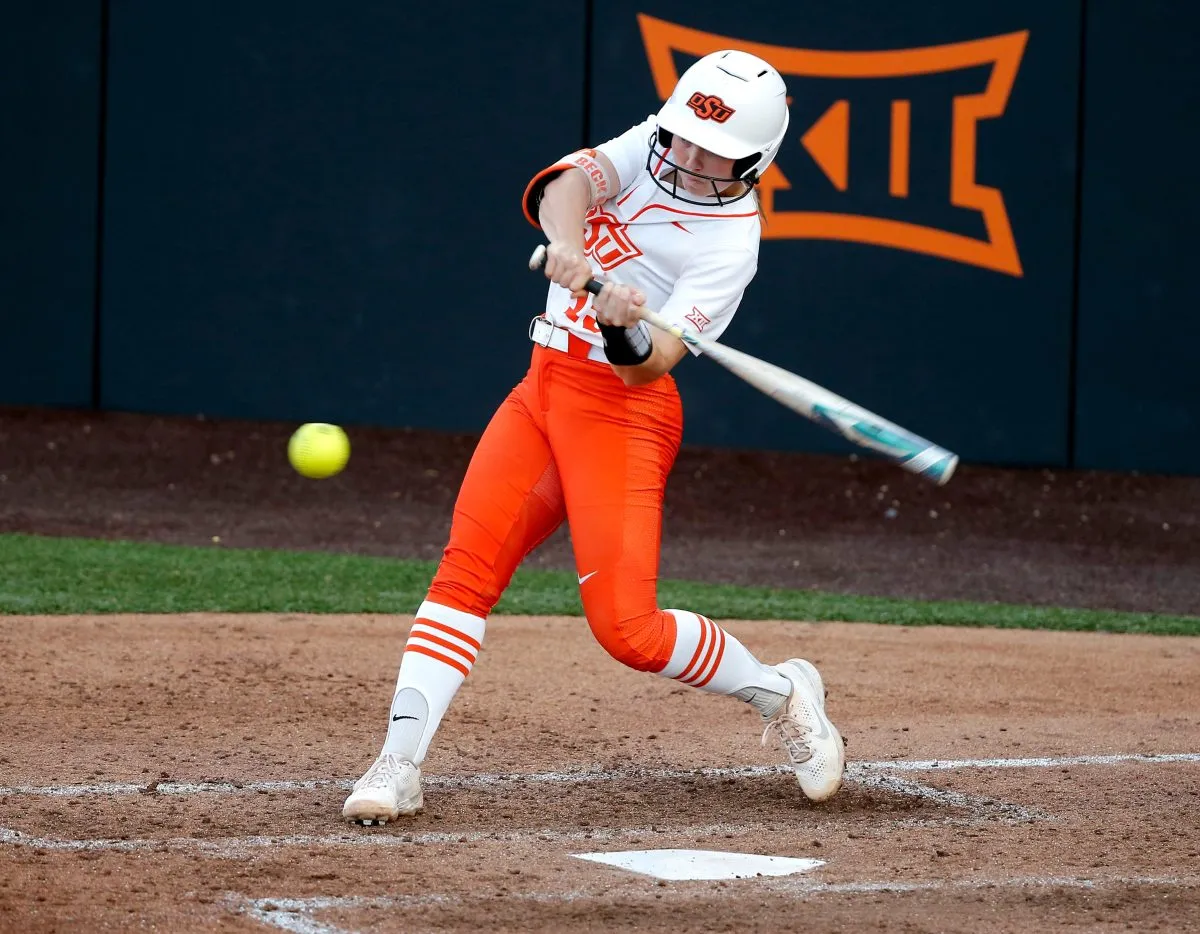 After an incredible weekend of softball last week, we now enter the penultimate weekend of the regular season. The conference race reached its breaking point last weekend, with Oklahoma taking a commanding lead after Texas swept Oklahoma State in Austin.
The Longhorns are off this weekend, and will prepare to face No. 20 Baylor next week, but everyone else in the conference is active.
Oklahoma will host Kansas with a chance to win an 11th-consecutive Big 12 title, while Oklahoma State will attempt to get back on track against Texas Tech. Finally, Baylor will take on Iowa State in Ames before returning to Waco for a huge matchup with Texas next weekend.
Here's a look at each of this weekend's series, ranked from snoozer to must-watch TV.
Baylor is fighting for a chance to host in the regional round of play in next month's NCAA Tournament, but it is likely out of the running unless it can win next week's series against Texas. Meanwhile, Iowa State is coming off a split four-game series against Colorado State, and a series loss to Oklahoma State the week prior. The Bears need to handle business here, and I think they will. Iowa State has struggled mightily in the circle all season, while that has been the Bears' strongest asset. With two teams that have totally different trajectories for the remainder of the season, give me a predictable win for Baylor and a series that you can just check the box score for later on.
Kansas will head to Norman to take on the top-ranked Oklahoma Sooners this weekend, and both teams have plenty on the line. First and foremost, Oklahoma can win the Big 12 regular season title with a sweep, which is reason enough for them to be sharp. Plus, this Sunday is Senior Day for Kinzie Hansen and Grace Lyons. Meanwhile, Kansas is much closer to making the NCAA Tournament than most people realize. If they were to pull off an improbable victory this weekend, the Jayhawks would likely rise to the bubble before the Big 12 Tournament. However, I just don't see it happening in Norman. Oklahoma is simply too good to let this opportunity slip by and should easily handle business in front of a home crowd.
Both of these teams are coming off series losses on the road last weekend, and need to get things back on track. Oklahoma State has plenty to play for, as they currently sit just outside of our top eight seeds in the latest projections. Hosting through super regionals is a massive advantage in the big tournament, and the Cowgirls can still reach that goal. Meanwhile, Texas Tech is standing with its back against the wall and is likely on the outside looking in when it comes to the NCAA Tournament. However, beating a top-ten team in a three-game series could change that. The offense in Lubbock has been on fire (outside of a blip in Lawrence last weekend) while Oklahoma State's bats have gone ice cold. That makes for an interesting matchup and one that I expect to be competitive in all three games.