Big 12 News
Former Kansas Guard Joseph Yesufu Transferring to Washington State: Reports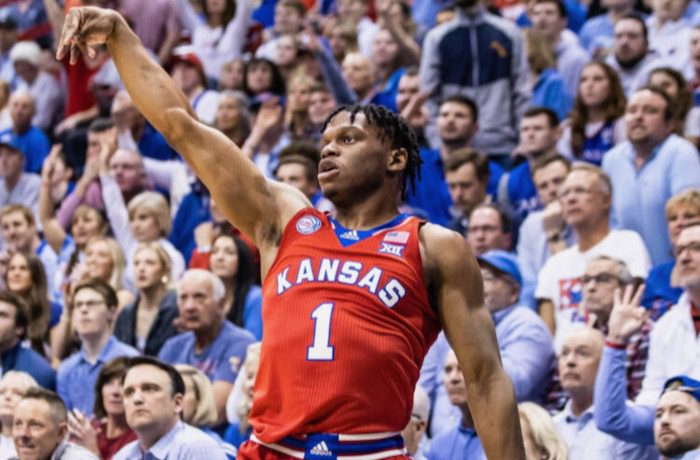 Ex-Kansas Jayhawks guard Joseph Yesufu is headed to Washington State, according to multiple outlets. Both ESPN and On3 have reported the news Thursday morning.
Yesufu appeared in all but one of Kansas' games this season, averaging 4.1 points and 1.2 rebounds while logging 12.7 minutes per game. That included a high-water mark of 14 points on three different occasions. Two of those came in back-to-back November games against Tennessee and Texas Southern. He also managed that feat against Texas later in the season.
The 6-foot, 180-pound guard scored in double figures four times total during the 2022-23 campaign. The other of those also came against Texas recently in the Big 12 Tournament, when he finished with 11.
Yesufu, who began his career at Drake, has averaged 5.8 points, 1.2 rebounds and 1.0 assists throughout his four-year collegiate career. His career-high in the scoring department came in 2020-21 in Des Moines, when he contributed with 12.8 points per game before transferring to Lawrence.
With Yesufu in the fold, the Jayhawks were favored to advance out of the West Region, slated to be played in Las Vegas, but they were unable to even get out of the first two rounds, held not that far away from home in Des Moines.
Washington State, meanwhile, finished this past season with a 17-17 record and 11-9 mark in the Pac-12. It was ousted by Eastern Washington 81-74 in the National Invitational Tournament.