Big 12 News
Utah Valley Transfer Guard Le'Tre Darthard Commits to Oklahoma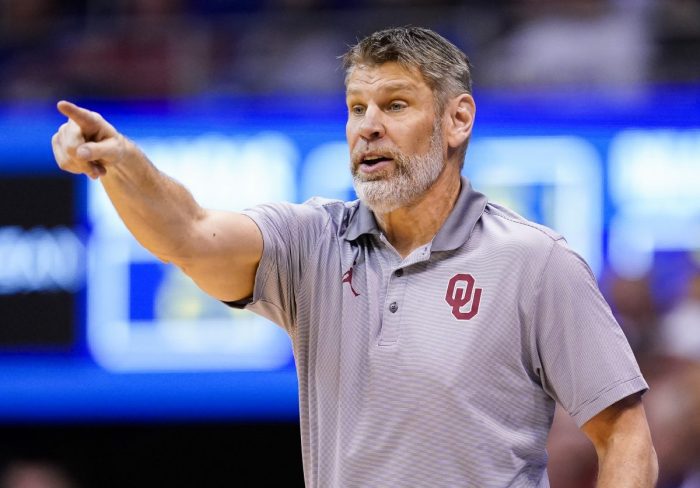 For the fourth time in just more than a week, Porter Moser and the Oklahoma Sooners have secured a transfer. This time, it's former Utah Valley guard Le'Tre Darthard, who announced his commitment on Twitter.
Darthard joins the likes of guards Javian McCollum and Rivaldo Soares, by way of Siena and Oregon, respectively, and ex-Pittsburgh center John Hugley as additions to the Sooners' program. That has dropped six open roster spots to two.
Darthard arrives in Norman with one year of eligibility remaining after leading Utah Valley in scoring last season with 13.8 points per game. He also brought down 3.5 rebounds to go along with 1.6 assists and 1.2 steals.
The 6-foot-4 guard from Denton, Texas, recorded five 25-plus-point outings, including a career-high 31-point outburst against Southern Utah on Feb. 11. He finished in double digits in 22 of the Wolverines' 37 games.
Darthard shot 42.5% from the floor and 35.6% from 3-point range. That's to go along with a great 88.9% from the free throw line.
All of that helped him earn All-WAC First Team honors, and he was also an All-WAC Defensive Team recipient. Darthard previously began his career with one year at the junior college ranks, transferring to Utah Valley for three years, and he'll now exhaust his COVID year in Norman.