featured
Big 12 Leads Power 5 Conferences in Highest Percentage of Teams With First Round Picks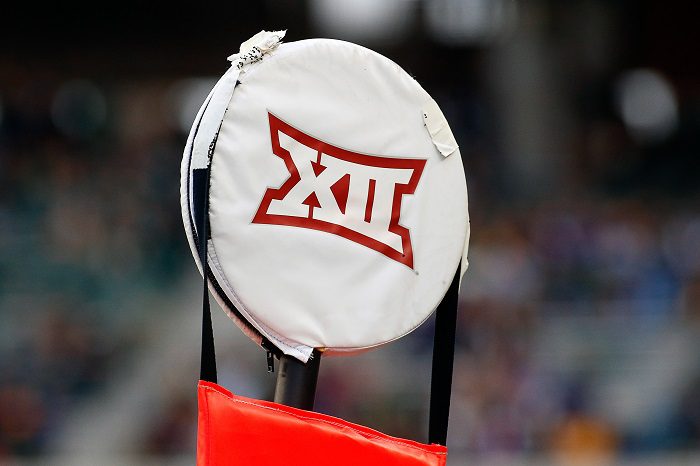 The Big 12's depth was on display again on Thursday night during the first round of the 2023 NFL Draft from Kansas City, Missouri.
The Big 12 is the only conference in which at least half of its teams had a first-round selection in the 2023 NFL Draft, with Iowa State, K-State, Oklahoma, TCU, Texas, and Texas Tech each producing a first-round pick on Thursday night. Overall, 60% of the 10-team Big 12 had first-round picks, the most of any college football conference.
Texas Tech OLB Tyree Wilson was the first Big 12 player called, going as the No. 7 overall selection to the Las Vegas Raiders. He is the highest-drafted defensive player in Red Raider history and ties for the second-highest selection on either side of the ball in school history. Then, Texas' Bijan Robinson gave the Big 12 back-to-back selections when he was taken by the Atlanta Falcons at No. 8. He is the first Texas running back drafted in the first round since Cedric Benson was drafted fourth by the Bears in 2005.
Seven picks later, Will McDonald's selection by the New York Jets at No. 15 marks just the second first-round pick in Iowa State history as he joined RB George Amundson, taken by the Oilers in 1973 (14th overall). The DL is tied as the Big 12's career sacks leader with 34.0.

TCU WR Quentin Johnston was selected with the 21st overall pick by the Los Angeles Chargers. He is the 17th Horned Frog to be a first-round selection and the seventh in the last 14 seasons, including the third wide receiver in the past eight years.

Oklahoma OT Anton Harrison became the program's 48th first-round NFL Draft pick when he was selected No. 27 overall by the Jacksonville Jaguars. He marks OU's fifth first-round pick over the last six seasons and the first offensive lineman taken in the opening round since tackle Lane Johnson at No. 4 to the Eagles in 2013.
Kansas City native Felix Anudike-Uzomah gets to stay home as the K-State OLB was the 31st and final selection in the first round by the Super Bowl champion Chiefs. Anudike-Uzomah is the sixth first-round selection in Wildcats history and the first since QB Josh Freeman at No. 17 in 2009 by Tampa Bay.
The six picks give the Big 12 a total of 95 first-round selections in its history. It is also the most the Conference has had in the opening round as a 10-member league, topping the five in the 2012 and 2020 drafts. The Big 12 has 688 all-time picks heading into the second round.


First Round
7. Tyree Wilson, OLB (Texas Tech), Las Vegas Raiders
8. Bijan Robinson, RB (Texas), Atlanta Falcons
15. Will McDonald IV, DL (Iowa State), New York Jets
21. Quentin Johnston, WR (TCU), Los Angeles Chargers
27. Anton Harrison, OT (Oklahoma), Jacksonville Jaguars
31. Felix Anudike-Uzomah, OLB (K-State), Kansas City Chiefs