Big 12 News
Oklahoma DB Jamarrien Burt Enters Transfer Portal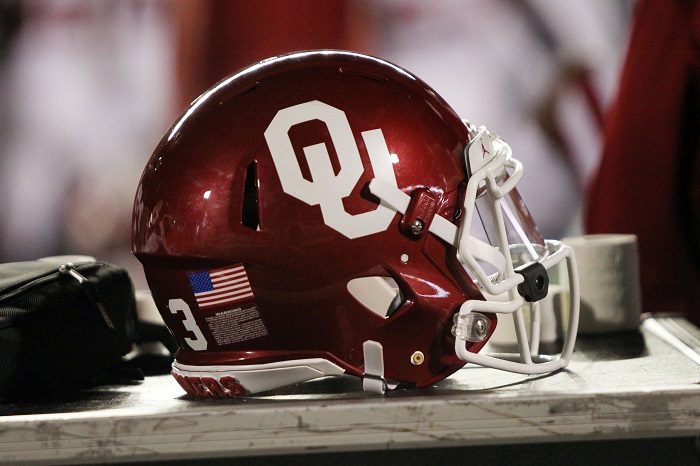 This part of the year upon the conclusion of spring football, there's always plenty of roster turnover. For Oklahoma, that includes redshirt freshman defensive back Jamarrien Burt, who announced his plans to transfer elsewhere this week.
"I just want to thank God for putting me in position to have played football [at OU], but I think it's in my best interest to look for a new home, one where there is a better opportunity for me," Burt tweeted. "I appreciate the guidance and help from the coaching staff, but I'm in the portal."
Burt played sparingly last year as a true freshman, appearing in three games and tallying only one solo tackle. He played most on special teams, where he saw 26 snaps, and he also stepped on the field for three defensive plays, per Pro Football Focus.
This spring, position coach Brandon Hall praised him, but stressed the need for his progress.
"Jamarrien, as we all know, is explosive, and he's talented," Hall said, via AllSooners. "He's a lot like the rest of the younger guys — everyone learns different. It takes a little longer for some, a little shorter for others. He's still figuring it out. There's days he shows flashes of doing what we all know he can do, and there's days where's gonna struggle. 
Wherever Burt decides to go, he'll have four years of eligibility remaining.