Big 12 News
Big 12 Trails Ranks Third in Per Member Average 2023 NFL Draft Picks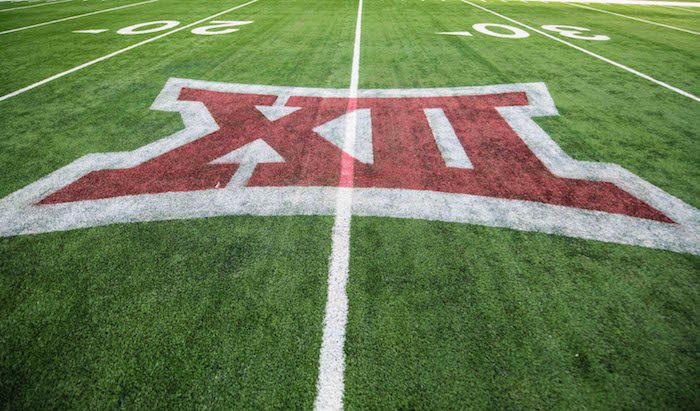 With the 2023 NFL Draft in the books, the Big 12 finished behind only the SEC and Big Ten in picks on a per member average.
The SEC led the way with 62 overall picks, followed by the Big Ten with 55, ACC with 32, Big 12 with 30 and the Pac-12 with 27.
However, the number that really matters is how many picks on average, considering the Big 12 has fewer teams in its league. Here's what those numbers look like.
SEC: 4.4 per team
Big Ten: 3.9 per team
Big 12: 3.0 per team
ACC: 2.4 per team
Pac-12: 2.3 per team
This is a good indication of conference strength and puts the Big 12 where one would expect, behind the SEC and Big Ten, but ahead of the ACC and Pac-12.
Here's the full look at NFL Draft picks when including all conferences from Power 5 to Group of Five, FCS and DII.
The first pick out of the Big 12 Conference was Texas Tech linebacker Tyree Wilson, who was taken by the Las Vegas Raiders at No. 7. The last Big 12 pick in the NFL Draft was Texas defensive end Moro Ojomo, at No. 249 in the seventh round to the Eagles.
The Big 12 was led by TCU, who had eight players drafted this weekend, followed by Oklahoma and Texas who each had five. Kansas was the only Big 12 team without an NFL Draft pick this weekend.
The 2023 NFL Draft wrapped up on Saturday from Kansas City, Missouri, with the 2024 NFL Draft set to take place in Detroit, Michigan.