Big 12 News
Eric Gray Selected No. 172 by New York Giants in NFL Draft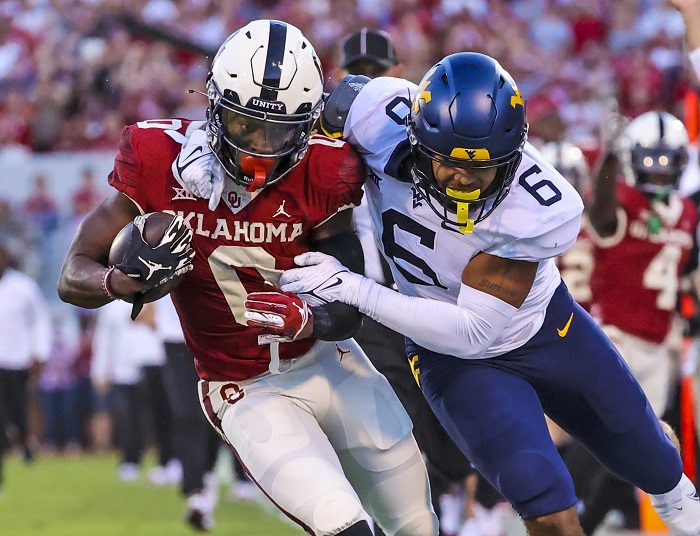 The New York Giants have tapped into the Big 12 pipeline. They selected Oklahoma running back Eric Gray in the fifth round with the No. 172 overall pick.
And it's a selection NFL.com Analyst Lance Zierlein praised.
"Decisive, creative runner with the size and skill set for three-down consideration on the pro level," Zierlein wrote in his evaluation of him. "Gray won't be a home run hitter in the open field, but his short-area burst and oily hips open access to the entire field, with cuts coming suddenly and at unpredictable angles. He's a less powerful finisher than his size might indicate and needs to keep from spilling runs wide unnecessarily. He is a reliable threat out of the backfield with soft hands and a willingness to block. Gray has the potential to find work quickly as a three-down backup with future starter potential.
Gray was one the biggest gets for any school the previous offseason, as the former Tennessee running back transferred to the Sooners after rushing for 1,061 yards and scoring six times as a sophomore in 2020. He joined a Sooners backfield that included Kennedy Brooks as Gray's main competition for playing time. Brooks opted out of the 2020 season due to COVID-19 concerns.