Big 12 News
ESPN's Pete Thamel on Chris Klieman: 'He Knows How to Win Championships'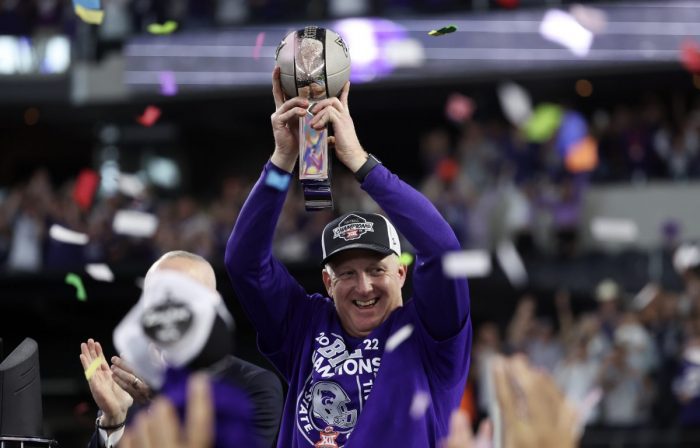 With multiple teams showing signs of improvement ahead of the 2023 college football season, the topic of who will win the Big 12 Conference is one that many fans, players and analysts have talked about, with ESPN's College GameDay panel becoming the latest.
During a true-or-false segment on College GameDay ran ahead of day three of the 2023 NFL Draft, the panel discussed who would win the conference in the upcoming season, and ESPN's Pete Thamel doubled down on the Kansas State Wildcats to repeat as champions.
Thamel spoke on his reasons saying, "Kansas State has won two Big 12 Championships since Texas won one. They returned 10 starters on offense, the whole offensive line, and I'll give you some gratuitous offensive knowledge, Cooper Beebe, the best interior lineman in the country, will be a first-round pick next year. They have a culture there and they have consistency, and Chris Klieman knows how to win championships."
The Wildcats have a tough road ahead to repeat, with the Big 12 Conference continuing to grow, but with a returning quarterback who should be on the Heisman watchlist in Will Howard, as well as the only loss being running back Deuce Vaughn (which is a huge loss), the Wildcats have a good chance to repeat as champs.