Oklahoma Sooners
Andy Reid on Oklahoma Linemen: 'They Do a Good Job Coaching Their Guys'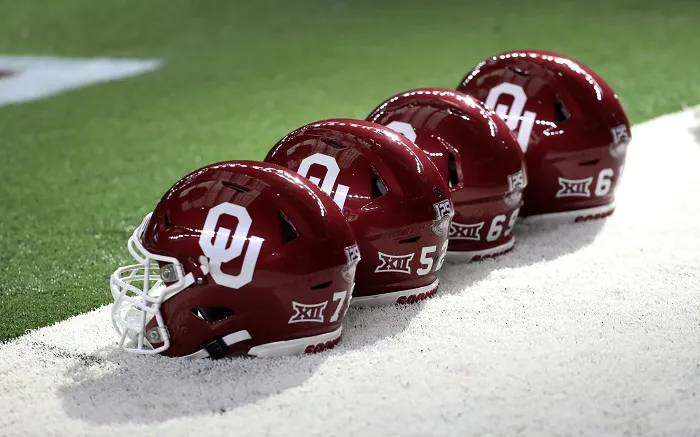 The Oklahoma Sooners have been one of the best schools in the nation when it comes to sending offensive linemen to the National Football League.
Players like Trent Williams, Lane Johnson, and Creed Humphrey are the best players at their respective positions along the offensive line, and all of them made a stop in Norman before getting to the league.
Two former Sooner offensive linemen were drafted this past weekend, with OT Anton Harrison going to the Jacksonville Jaguars with pick No. 27 and OT Wanya Morris going to the Kansas City Chiefs in the third round with pick No. 92.
Kansas City head coach Andy Reid drafted All-Pro center Creed Humphrey a few years ago and now goes back to the well to take another Sooner in Wanya Morris.
"We're strengthening the line by bringing in Morris from Oklahoma," Reid said of the Chiefs' newest offensive lineman. "We felt like he gave us a potential right tackle or left tackle, or could play inside at the guard position. He gives us a little flexibility there, but a nice guy to add to the mix of the offensive line."
When asked what it is about Oklahoma offensive linemen, Reid didn't take long to answer.
"Well you said it, they do a great job of coaching their guys and we've had great players from there," Reid said with a chuckle.
According to a graphic that was posted by Sooner offensive coordinator Jeff Lebby, the current Oklahoma offensive linemen in the NFL have a combined contract value of $345,534,216, and that was before anyone from the 2023 Draft Class was selected.
So, if your favorite NFL team needs an offensive lineman in the NFL draft, checking out the roster in Norman might be a good start.