Baylor Bears
Big 12 Baseball Power Rankings: West Virginia Stays On Top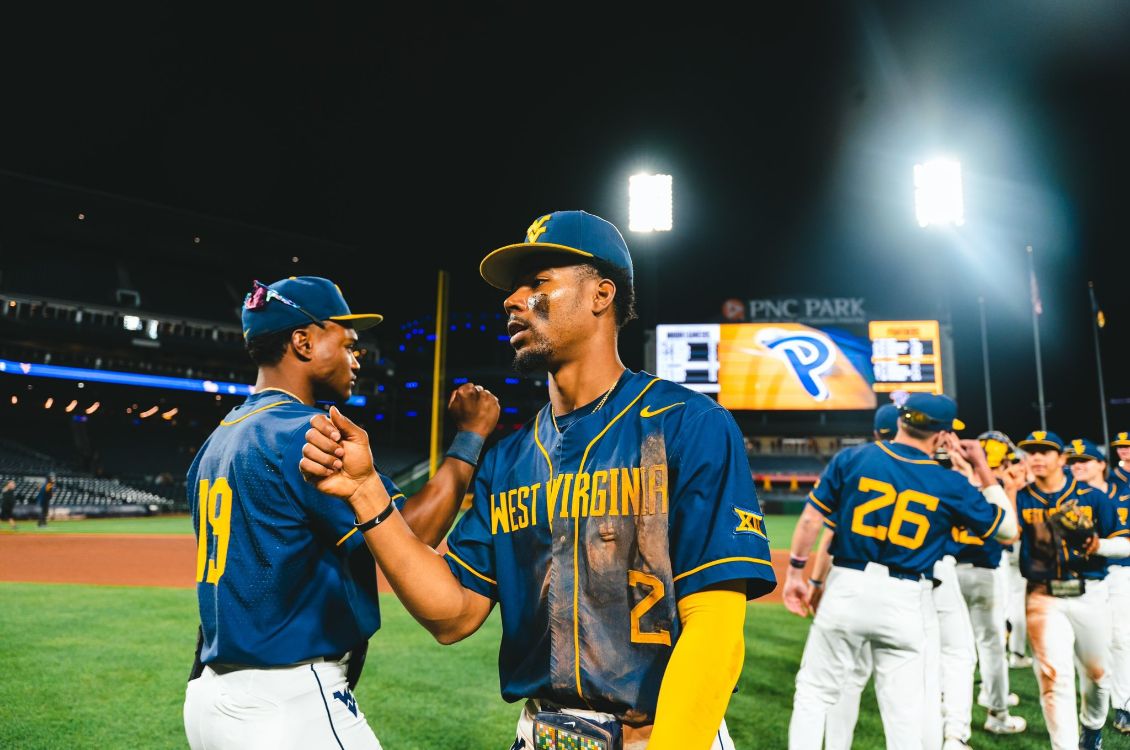 Conference play is here as we just wrapped up another week of the season. It was a busy weekend full of surprises and big moments.
Each week, Heartland College Sports will release its Big 12 baseball power rankings, and here are this week's rankings.
1. West Virginia Mountaineers (Last Week #1)
No surprise here as West Virginia stays at the top of my power rankings. After sweeping TCU a week ago, the Mountaineers went undefeated last week with a win over Penn State and just completed a sweep over Baylor on the road. They are sitting pretty in first place and rightfully so. I have said it plenty of times, but this West Virginia team is the most balanced team in the Big 12 and they are currently on an eight-game winning streak.
2. Oklahoma State Cowboys (Last Week #3)
The Cowboys moved up a spot in my power rankings after taking down Michigan this past weekend. Their offense continues to wreak havoc and their pitching has looked better over the last week or so. If their pitching can stay consistent, then I really like the outlook for this team come postseason time.
3. Texas Longhorns (Last Week #4)
If anyone needed a bounce back weekend in the Big 12 it was Texas. The Longhorns were swept by the Sooners a week ago and they redeemed themselves with a big series win over TCU. This team is young, but they have some great pieces in their lineup with Porter Brown, Eric Kennedy, and Peyton Powell. Meanwhile Lucas Gordon has been dominant all season and the return of Tanner Witt will be something to keep an eye on.
4. Kansas State Wildcats (Last Week #5)
Three weeks ago, this team was on the outside looking in when it came to the postseason picture. Since then, the Wildcats have reeled off three straight series wins including a massive one over a top 25 Texas Tech team at home this past weekend. Much like West Virginia, this is a balanced team. They won't wow you with star power, but they certainly are peaking at the right time.
5. Texas Tech Red Raiders (Last Week #4)
Before last weekend, Texas Tech was a top 15 team in the nation, yet their RPI was in the 60's. Now after getting beat by Kansas State, they have fallen out of the top 25 and their chances of hosting a regional are all but gone. We all know that Texas Tech has the offense to compete with anyone in the country but until they can get more consistent on the mound, I will have a tough time taking this team as a serious threat to win the Big 12.
6. Oklahoma Sooners (Last Week #6)
I kept the Sooners in the same spot as last week after taking two out of three from Kansas. A sweep would have been big for them, but they will have some big opportunities ahead of them with series against West Virginia and Oklahoma State still left on the schedule.
7. TCU Horned Frogs (Last Week #7)
Due to the teams below them, I couldn't drop TCU any further. However, this team is on a downward spiral, and I am not sure if they can climb out of it. TCU was a favorite to win the Big 12 in the preseason and now I am not sure if they will even make the postseason if they can't turn things around after dropping another series.
8. Kansas Jayhawks (Last Week #8)
It's been over a month since Kansas won a weekend series. The Jayhawks have just six conference games left against Texas and Texas Tech. To avoid being left out of the Big 12 tournament, they need to win at least one or two of those six games.
9. Baylor Bears (Last Week #9)
There is always one team left out of the Big 12 tournament due to numbers and it looks like Baylor may be that team after being swept by West Virginia this past weekend. The Bears have just one conference series left against TCU, and they will need to win at least win that series to avoid being left out of the conference tournament.
10. Iowa State Cyclones (Last Week #10)
I will not move Iowa State until they bring back baseball!