Uncategorized
The Argument Against Big 12 Football Games in Mexico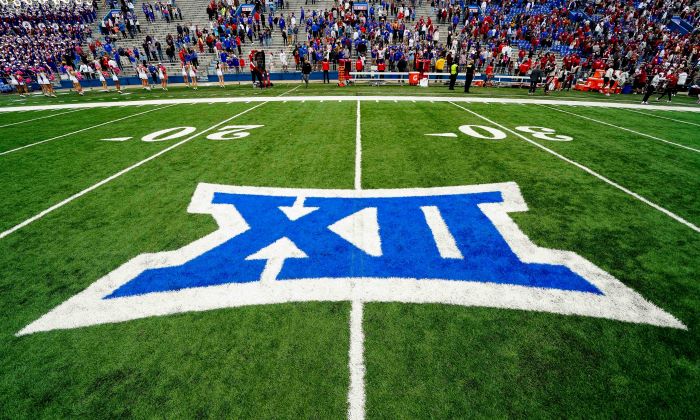 Recently it's been reported that the Big 12 is considering playing conference games in Mexico, you can count me as a hard no for football games there.
Yes, I get the appeal of this, but it's trying way too hard when you can gain exposure in other ways. Now I'm not against playing conference basketball games in Mexico, particularly those in early January before students get on campus.
But for football? You get six to seven home games a year, four to five conference home games if you're lucky.
Why would any fanbase want to give that up? I'll tell you why they won't.
History of Neutral Site Big 12 Games
Of course, there are examples of neutral site games working in the Big 12 before, especially the Red River Rivalry games between Oklahoma and Texas. Those are always sold out, right in the heart of the Texas State Fair, and perfectly in the middle of both schools, not to mention in DFW, which has plenty of Texas and Oklahoma fans alike. If you want to look at another successful neutral site game over in the SEC, Texas A&M and Arkansas is a great example, again though, in a hub of alumni for both schools. The neutral site Red River Rivalry game is an undeniable success, but it doesn't correlate to what we'd see from the new Big 12 at all. Mexico City has few alumni of any Big 12 teams, it's a ton of travel, and would it even stand out?
Two more examples come courtesy of Iowa State vs. Kansas State, and Texas Tech vs. Baylor. In 2009 and 2010 Kansas State and Iowa State responded to realignment by trying to prop up their games as a new rivalry, one way to do this was to take their games to Kansas City. In fairness it worked pretty well, both teams were bowl bound in 2009, and Kansas State eeked out a 24-23 win in front of over 40,000 fans. In 2010, there were just under 39,000 fans as Kansas State again won 27-20, it was a good way to try to grow the rivalry, but it wasn't sustainable. They returned to campus sites full-time in 2011, with most games having well over 50,000 people in the crowd, and other than the Covid year, they've never had less than 47,000. Even this year in Ames, an Iowa State team that would finish dead last in the conference packed in over 60,000 people to watch.
The conference series that went the longest as a neutral site, other than Texas-OU, was Texas Tech vs Baylor, and there were some reasons for this. Texas Tech is an interesting case, while oftentimes the Jones is regarded as a tough atmosphere to play in, it isn't over Thanksgiving weekend. Most students hail from DFW, Austin, San Antonio, and Houston, the closest being five hours away. What makes it more difficult is Texas Tech's academic calendar, they don't get off for Thanksgiving until Wednesday. Meaning the Saturday atmosphere is typically not as intense. In 2008, Texas Tech fans packed the Jones for games against Texas, and Oklahoma State, but their game against Baylor two weeks later, still with a chance to clinch the Big 12 South title for the first time, was noticeably empty. 
In 2009, the Texas Tech-Baylor series moved to DFW, a big hub of Texas Tech alumni and just about an hour from Waco. Over 70,000 people came to watch the first game between the two at AT&T Stadium, two days after Thanksgiving. When it was a home game for Texas Tech it was typically played on that Thanksgiving weekend, when it was a road game it was typically moved up, and Texas Tech would instead play in Austin on Black Friday. It's hard to argue it was a failure, but the 70,000 that watched the first game wasn't sustainable. In the last two games, less than 35,000 would attend in 2017, and under 29,000 would attend in 2018. For context in 2021, almost 44,000 people attended in Waco, and over 60,000 attended in Lubbock for this past season.
NFL in Mexico
We do have some precedence on how football games in Mexico typically fare, as Estadio Azteca has hosted four games since 2023. Attendance wise they fared decently, getting between 76,000 and 79,000 each time, but haven't cracked the 80,000 mark in the over 87,000-seat stadium. Of course, a college game is also likely to draw much less than an NFL game. Mexico City was also supposed to host the all-timer game between the Chiefs and Rams in 2018. However, due to poor field conditions, this one was moved just six days before the game. Notably, Estadio Azteca often hosts concerts, and two massive Liga MX clubs in Cruz Azul, and Club America, which could make scheduling difficult.
The reason for no NFL games in Mexico this year is the 2026 World Cup, which the Mexico City stadiums is one of the hosts of, and will be undergoing renovations for. Monterrey has been suggested as the other city that can host Big 12 games, Estadio BBVA is a truly amazing stadium with a great view of the mountains. It's also hosting the 2026 World Cup, but won't need to undergo as many renovations since it was opened in 2015. However, Monterrey has never hosted an NFL game and wasn't seen as an option as a replacement for the NFL this season either.
Do Other Sports There, Not Football
If the Big 12 really wants to try the Mexico market, they have to try first with basketball and baseball, before even considering football. Basketball would be a great way to dip their toe in, as Mexico City has an already established G-League team in the Capitanes de Ciudad de México. This is a team that's also had a former Big 12 player in Matt Mooney who got called up during his time with the team. They also have a beautiful stadium, holding over 20,000 in the Mexico City Arena, that could host Big 12 games. In addition to that, you can easily take a home conference game from a team, provided that it's in early January when students aren't yet back on campus.
The Big 12 could do baseball too, Mexico has an amazing baseball culture, and passionate winter league, and the MLB likes to play games there. In 2009 Foro Sol in Mexico City hosted an opening round pool in the WBC, then in 2017, Estadio Charros de Jalisco did it again. I'm not opposed to expanding the Big 12's market into Mexico, I'm just opposed to one of six or seven home games being taken away from teams.