Baylor Bears
Three Big 12 Teams Among Top Six in Latest ESPN Softball Top 25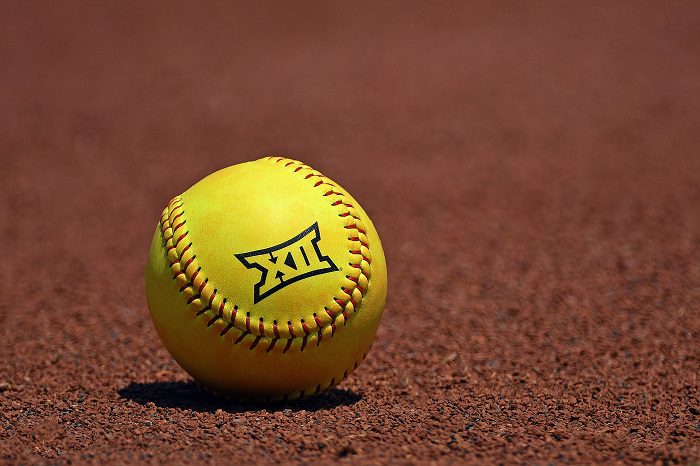 The Big 12 was the best conference in softball last season, and it appears that it is shaping up to be that again in 2023.
Having the unquestioned No. 1 team in the country helps, and that's exactly what Oklahoma is for year another season. At 45-1, the Sooners have likely locked up the top overall seed in the NCAA Tournament.
The Sooners are joined in the top six by the same pair of Big 12 teams that made the national semifinals last season, with No. 5 Texas and No. 6 Oklahoma State.
Texas (39-9-1) was off this past weekend from Big 12 play but has looked like one of the best teams in the country, sans a tough weekend in Norman.
Oklahoma State, on the other hand, looked completely dominant up until about two weeks ago when it started what would be a five-game skid. The Cowgirls managed to shake off the streak and get back to its winning ways against Texas Tech, taking two of three games in Lubbock.
Texas will resume Big 12 play this weekend, playing host to No. 21 Baylor in the season finale. Meanwhile, Oklahoma State will face its toughest test of the season, hosting the top-ranked Sooners in Stillwater.
Here's a look at the entire ESPN Softball Top 25 Poll ahead of Week 13.
| RANK | TEAM | RECORD | POINTS | PREVIOUS RANKING |
| --- | --- | --- | --- | --- |
| 1 | Oklahoma (25) | 45-1 | 625 | 1 |
| 2 | UCLA | 47-4 | 599 | 2 |
| 3 | Florida State | 43-8 | 565 | 4 |
| 4 | Tennessee | 39-6 | 552 | 3 |
| 5 | Texas | 39-9-1 | 519 | 5 |
| 6 | Oklahoma State | 41-9 | 465 | 7 |
| 7 | Stanford | 38-10 | 451 | 8 |
| 8 | Clemson | 45-8 | 414 | 6 |
| 9 | Washington | 35-10 | 409 | 10 |
| 10 | Georgia | 38-10 | 407 | 11 |
| 11 | Duke | 43-9 | 396 | 9 |
| 12 | Arkansas | 36-14 | 368 | 12 |
| 13 | Oregon | 35-11 | 308 | 13 |
| 14 | Alabama | 36-16 | 297 | 16 |
| 15 | Auburn | 37-15 | 259 | 17 |
| 16 | LSU | 38-13 | 256 | 14 |
| 17 | Florida | 34-16 | 243 | 15 |
| 18 | Northwestern | 33-10 | 242 | 18 |
| 19 | Wichita State | 43-8 | 161 | 21 |
| 20 | Utah | 31-13 | 142 | 19 |
| 21 | Baylor | 36-15 | 93 | 20 |
| 22 | Virginia Tech | 35-17 | 92 | 24 |
| 23 | Texas A&M | 32-18 | 87 | 23 |
| 24 | Louisiana | 39-13 | 65 | 25 |
| 25 | Central Arkansas | 36-9 | 46 | NR |
Dropped out: Kentucky
Others receiving votes: Kentucky (40), Louisville (11), Arizona (6), South Carolina (4), California (2), UCF (1)