Baylor Bears
Top Five Candidates for Big 12 Football Games in Mexico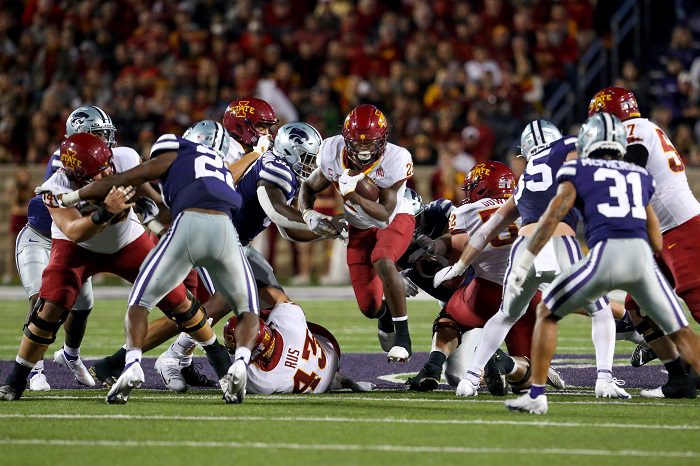 On Monday it was reported that the Big 12 is looking at bringing both football and basketball games to Mexico in an effort to broaden the scope under which the conference is viewed.
Basketball games are set to be played in Mexico during the 2024-25 season, which is exciting for fans of the new-look Big 12.
Football games take a bit longer to plan, so those won't happen in Mexico until 2025, but it will still be an exciting time for fans of America's favorite game.
With plans just a couple of years out, potential matchups are likely already being discussed, but we've decided to come up with five candidates, in no particular order, that would give football fans in Mexico the most authentic taste of Big 12 football.
Texas Tech vs. Oklahoma State
Lubbock and Stillwater are home to two of the rowdiest fan bases in the entire Big 12, and when they get together, it usually gets pretty wild. Nicknamed the "Dust Bowl" last year, thanks to a well-organized Twitter poll, the Pokes and Red Raiders are perfect representatives of what the Big 12 has to offer. Historically high-flying offenses combined with blue-collar, hard-nosed coaching would provide Mexico with a real look at one of the Big 12's best rivalries of the future.
Houston vs. Texas Tech
This feels like a game that will become a rivalry very quickly, right? Two schools from opposite sides of Texas are bound to have some disdain for one another, especially if they start playing every year. The Red Raiders and Cougars are located in cities that are rich in Mexican culture and would provide Mexico with two teams that are very familiar geographically. This game being played in Mexico would make a ton of sense.
Baylor vs. TCU
While these two haven't shared the Big 12 for much more than a decade, the Horned Frogs and Bears are as bitter of rivals as there are in the new-look conference. In 118 meetings, TCU leads the series 58-53-7, including a thriller that ended with a walk-off 29-28 victory for TCU in 2022. Taking this game out of Waco or Fort Worth feels wrong, but if it has to be a neutral site, a game on foreign soil would be an awesome cliff note in the rivalry's history.
Houston vs. UCF
Bringing Houston and UCF to Mexico would make a lot of sense. They are the two southernmost schools in the conference. They are both new to the Big 12 and will have fan bases excited to travel to new venues. Plus, these two schools are more than familiar with each other having come from the American Athletic Conference together. The Cougars and Knights also have been traditionally successful on the gridiron, so this would be a competitive matchup.
Kansas State vs. Iowa State
Now, this one is a bit out there because Farmageddon outside of Ames or Manhattan feels so wrong, but bear with me. The Wildcats and Cyclones have two of the most passionate fan bases in college football and the rivalry represents some of the best that the Big 12 has to offer. In 106 all-time meetings, Iowa State holds just a two-game advantage, leading the series 52-50-4. This game is weird and wacky every time that it's played, and is a must-watch event, whether played in America's heartland, or in Mexico.