Big 12 News
Big 12 Eyeing Live In-Game Interviews During Football Broadcasts: Report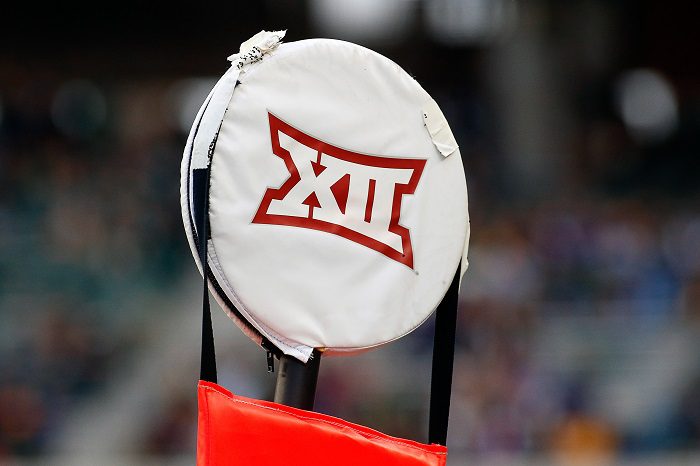 The Big 12 has been taking every chance it can to become "younger, hipper, and cooler" under first-year commissioner Brett Yormark.
Earlier this week, it was announced that the conference was looking to take basketball and football games across the border into Mexico as early as 2024 and 2025.
Now, it appears that the new-age wave sweeping across the Big 12 might see some changes to football broadcasting as well.
According to Ross Dellenger of Sports Illustrated, the Big 12 is exploring options to modernize its football broadcasts, including having live in-game interviews, more access to locker rooms before and after games, and live audio of its coaches before the game and more.
During Big 12 meetings this week, administrators and football coaches discussed the options at length, but no more details have been released.
Since Yormark took over as the Big 12 commissioner, he has made several changes to the way things are done in the league, and this is just the latest occurrence.
He also set up a plan for a basketball clinic in world-famous Rucker Park, organized the first-ever Big 12 business summit, and set up a league-wide pro day in 2024.
The Big 12 is certainly on the cutting edge of college athletics, and that is thanks to Yormark's leadership.