featured
The Pac-12's Fluidity Is On Full Display With Conflicting Reports on ESPN's Involvement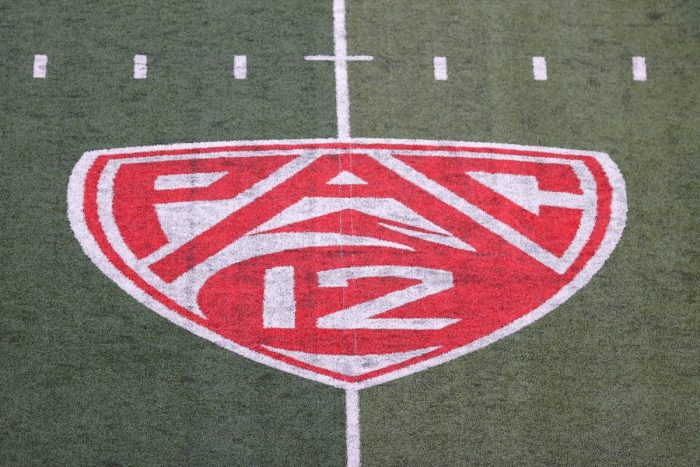 According to a report from CBS Sports' Dennis Dodd, it appears that the Pac-12 will have to look to someone other than ESPN as its primary media rights holder as the "worldwide leader in sports" is no longer in the running.
However, a report from The Athletic's Nichole Auerbach states that ESPN remains a bidder for the Pac-12's Tier 1 rights and spoke a recently as Wednesday.
So, what are we to believe when it comes to the immediate future of the westernmost Power Five conference? Well, for starters, it's complicated, obviously.
When names like Dodd and Auerbach have conflicting reports, the line of communication from those in charge to those who distribute information is watered down. To put it bluntly, the truth likely lies somewhere in the middle.
If you step back and look at the situation from 10,000 feet, the picture hasn't changed much since the latter months of 2022. Here it is, the first week of May, and the Pac-12 is no closer to a media rights deal than it was nine months ago.
Despite discussions, deadlines, and bidders coming and going, the Pac-12's product is still sitting on the shelves without someone absolutely needing it.
We've heard reports of The CW, Amazon, and ION TV kicking the tires, and more realistically, Apple TV taking a look around. With everything that has surfaced, Apple feels like the most legitimate buyer but that entails the tech giant having exclusive rights to the Pac-12's product, meaning it won't be available on linear television. While that might be a promising feature 10 years from now, consumers nor school presidents are ready to make that kind of jump.
Not taking ESPN's initial offer and instead opting to take their media rights to the open market might prove fatal for George Kliavkoff's conference. It's still too early to tell, but with the direction that negotiations are heading, it sounds like the options are limited and member universities are getting more nervous by the minute.
With USC and UCLA gone, the Pac-12 lost the largest television market in the United States, and that's not something so easily overcome. It's not a coincidence that the largest remaining football brands (Oregon and Washington) are desperately hoping for an extended hand from the Big Ten.
To sit here and say, definitively, that the Pac-12 cannot find a way out of this is preposterous. However, having any kind of legitimate confidence that it can is equally as foolish.
If two of the most reliable reporters in the business are hearing opposite murmurs about sports' biggest television brand being involved in negotiations, there is obviously something going on.
Unfortunately, it means we will likely have to wait and see what happens as spring turns into summer and another deadline for Kliavkoff and his conference approaches.