Big 12 News
Big 12 Could Explore New Branding If Membership Numbers Change: Report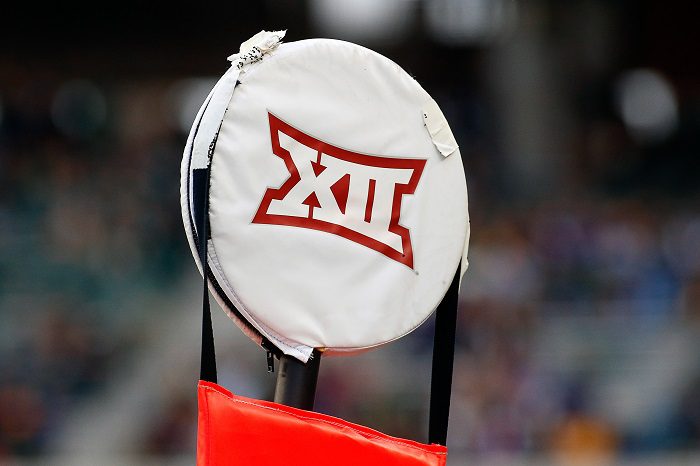 The Big 12 will consist of 14 teams in 2023 as the conference welcomes BYU, Cincinnati, Houston, and UCF to the league but will fall back to 12 members when Oklahoma and Texas leave for the SEC in 2024.
Well, if things continue to deteriorate out west in the Pac-12, there could be 14 or even 16 teams in the Big 12 when 2025 comes around. So, the Big 12 has a decision to make. Will it continue with the "Big 12" logo and moniker, which has been falsely represented by 10 teams since 2012, or will it look to make things right?
According to 247Sports' Brandon Marcello, that question is already being addressed. In a recent report, Marcello says that the Big 12 is "preparing to explore new branding possibilities" should the conference expand.
"The Big 12 is preparing to explore new branding possibilities and perhaps a name change should the conference expand to 14 or 16 teams, though brainstorming is in the early stages, sources tell 247Sports…
"Should membership numbers change again in 2025, the Big 12 is at least open to the possibility of tweaking its logo, if not changing its name, a source said."
Changing brands isn't all that common in an age of realignment. The Big Ten currently has 14 teams and will expand to 16 teams in 2024. The Pac-12 will have just 10 teams, if it's still around, and the Big 12 has had just 10 teams for years now, as mentioned earlier.
Under Brett Yormark, many things have changed in the Big 12, and an updated logo and name might be just the touch this conference needs to surge into a new and exciting future.
But, let's not put the cart before the horse here, has expansion will need to take place before there is a need for rebranding, and that will be a monumental move in and of itself.