Big 12 News
Oklahoma Lands Freshman All-American Transfer OL Troy Everett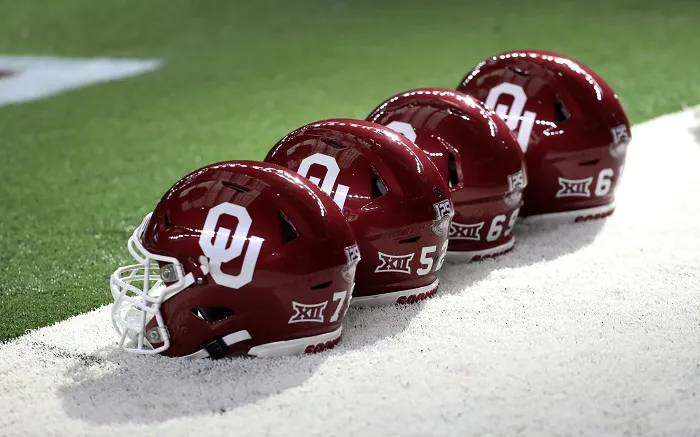 Oklahoma has landed its second impact transfer of the day as former Appalachian State offensive lineman Troy Everett announced his commitment to the Sooners on Friday afternoon.
After watching a patchwork offensive line struggle in the Red-White game a couple of weekends ago, Oklahoma offensive line coach Bill Bedenbaugh went to the portal to get some additional help.
Everett is listed at 6-3, 285 pounds, and is coming off a terrific 2022 season in which he started the first six games of Appalachian State's schedule and played in 10 of 12 games.
Everett played 478 offensive plays and allowed just one quarterback sack in 262 pass-blocking snaps. His performance in 2022 earned him a spot on The Athletic's Freshman All-American Second Team.
Originally from Roanoke, VA, Everett was initially favored to head to Virginia Tech out of the transfer portal, but Coach Bedenbaugh's prowess for sending offensive linemen to the NFL clearly swayed Everett into making a business decision by coming to Norman.
The Sooners return three-year starting center Andrew Raym as well as starting left guard McKade Mettauer in 2023. However, Oklahoma is looking for a starting right guard, with Savion Byrd taking the majority of the snaps there this spring. Byrd seemingly lost a ton of weight after looking dominant against Florida State, so he will need to get back into football shape this summer, especially with a guy like Everett being added to the mix.
With as much as Coach Bedenbaugh expects from his offensive line, Everett is sure to see some snaps this season and if he can progress under Bedenbaugh's tutelage, it will likely pay off big-time.