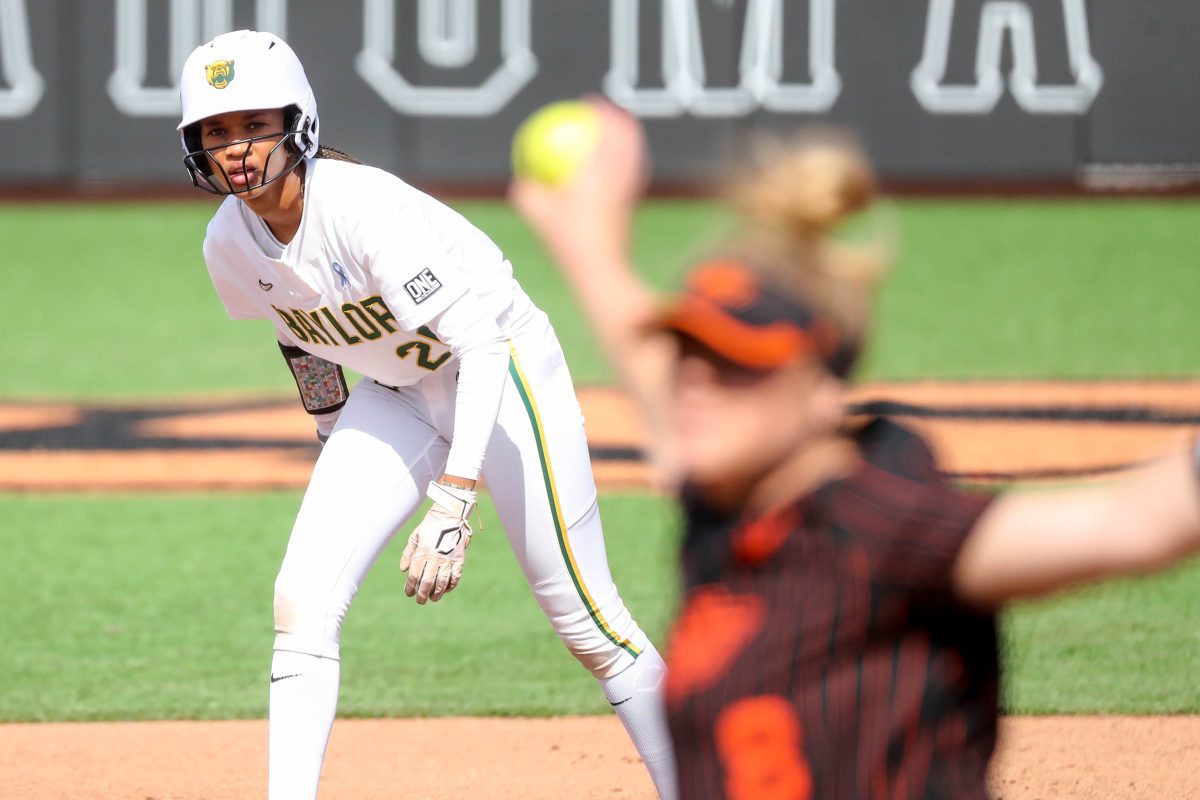 The 21st-ranked Baylor Bears pulled off a massive upset this weekend over the Texas Longhorns sweeping the series, and pushing the Bears closer to hosting a regional.
The 5th-ranked Longhorns looked out of sorts against the Bears and while the Big 12 Conference is full of dark-horse teams, Baylor cemented their place as one of the top teams in the country.
The brooms were out in full force on Sunday in Waco after the Bears completed the series sweep. Baylor trailed for the entire duration of the game on Sunday before a late surge in the 7th gave them the go-ahead run with Zadie LaValley driving in two runs on a two-out single to beat Texas 2-1.
Baylor outscored Texas 16-4 in the series and continued their stretch of high-level softball, advancing to 39-15 on the season, and 8-10 in the Big 12.
While the loss hurts for Longhorns fans, this series may have pulled Texas out of the runnings to host a super regional and pushed Baylor into the conversation to host a regional weekend in Waco. The Longhorns still remain one of the best teams in the country and deserve their flowers, but with the Bears on a roll, all eyes should be on Waco as a potential host site in the NCAA Softball Tournament.