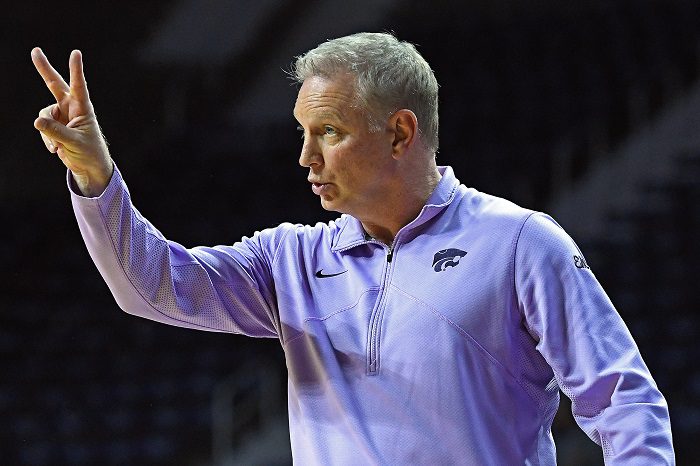 The Kansas State women's basketball team will face Missouri in the first Bill Snyder Classic, to be played in December in St. Joseph's Mo.
The two athletic departments announced the game earlier this week. It will be played on Dec. 9 at Civic Arena at 5 p.m. Ticket information will be released later this year.
Synder, a member of the College Football Hall of Fame who orchestrated one of the greatest turnaround jobs in college football history after he took over at KSU, was born in St. Joseph and lived there through his graduation at Lafayette High School.
Snyder went 215-117-1 with the Wildcats from 1989-2005 and then from 2009-18. He led the Wildcats to two Big 12 titles and the Wildcats are the defending Big 12 champions under his successor, Chris Klieman.
"We are excited to play in the first Bill Snyder Classic," said head coach Jeff Mittie in the Kansas State release. "Coach Snyder has meant so much to Kansas State University, Manhattan and St. Joseph, Missouri. We are honored to take part in this game."
Snyder was a 2021 inaugural member of the St. Joseph Area Sports Hall of Fame.
Kansas State is coming off a 19-17 season in which the Wildcats advanced to the third round of the Women's NIT. They return nearly every significant piece of last year's team, including leading scorer Gabby Gregory, and look forward to the return of All-Big 12 center Ayoka Lee. She missed last season after knee surgery.
During the season the Wildcats became the 19th program in NCAA Division I history to surpass the 1,000-win mark.
You can find Matthew Postins on Twitter @PostinsPostcard