Big 12 News
Watch: TCU Baseball lands No. 1 Play on SportsCenter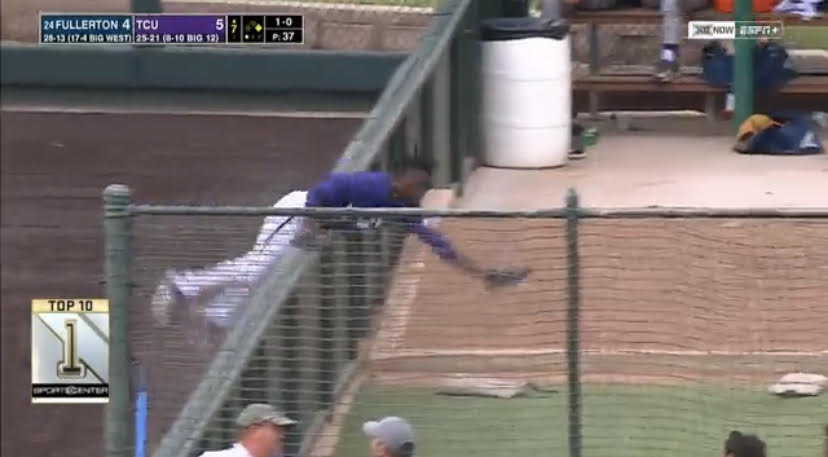 The TCU Horned Frogs secured the top spot of Saturday's edition of SportsCenter Top 10, with one of the best catches of the entire college baseball season.
TCU outfielder Austin Davis made the catch of the night in Saturday's game between the Horned Frogs and Cal State Fullerton. Barreling toward the wall on a full sprint, Davis secured the out after a front flip over the first-base line fence, earning himself the top spot.
To say this effort was incredible might be an understatement. Davis has played in over 160 games at West Virginia before transferring to TCU as a grad student. Davis is a career .313 hitter and has been one of the more impressive players on Kirk Saarloos' squad this season.
TCU finishes up its series with Fullerton on Sunday at Noon, where the Horned Frogs look to get ready for a Big 12 matchup against the Baylor Bears.
While SportsCenter doesn't always get the top play right, with Davis' catch, they absolutely nailed it. The Horned Frogs went on to win 13-4 against Cal State Fullerton on Saturday, and with the defensive effort from players like Austin Davis, it's easy to see why.