Trending Now
Joel Klatt Defends Deion Sanders' Upheaval of Colorado Roster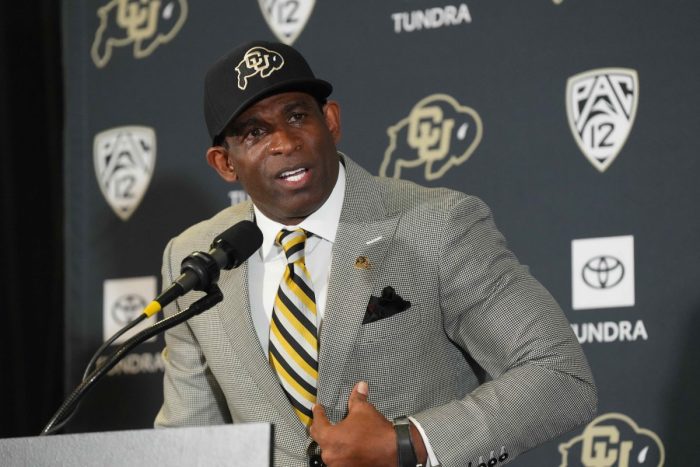 While many fans, coaches, and personalities have taken the angle of laughing and pointing at Colorado head coach Deion Sanders after a record number of players jumped into the transfer portal, FoxSports' Joel Klatt, came to coach Prime's defense.
Klatt spoke about the situation on the Joel Klatt Show saying that it would be, "coaching suicide," for Sanders to try and keep last year's roster together.
Klatt detailed his thoughts on the roster destruction saying, "What was he supposed to do? I actually think that it would be coaching suicide for Deion Sanders. Let's just go through the data. Deion Sanders gets hired in Colorado, and just like every new head coach, he's gonna go in there and evaluate what's on the team. Whether it's prior to spring ball or during spring ball, you have to evaluate what's on the team. Guess what he evaluated? Guess what he saw? Guess what he looked at when he turned on the film?
"He saw a 1-11 team but it wasn't just a 1-11 team because we've seen teams go winless and, you know, be a one-win team before. He saw a team that lost 10 games by at least 23 points. 23 points in 10 games. Not five, not four, 10. 10 of the 11 losses by 23."
Colorado was historically one of the worst teams in college football history last year and after luring Deion Sanders away from Jackson State, Klatt anticipated carnage.
The Buffs take on the TCU Horned Frogs to start the season off on September 2nd, and with many fans believing that Colorado could rejoin the Big 12 Conference in the near future, all eyes will be on that matchup when Sanders and his new squad take the field.