Big 12 News
Rising Three-Star RB Xavier Robinson Targets Iowa State, Oklahoma, Oklahoma State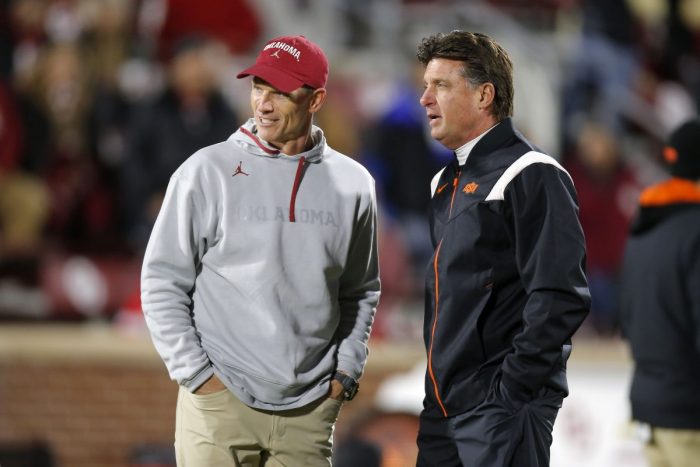 The Big 12 battle for three-star running back Xavier Robinson is down to its final four contenders. The Oklahoma native has quickly become a hot commodity among the conference and is generating interest from the likes of Iowa State, Oklahoma, and Oklahoma State.
Robinson sat down with Cyclone Alert to discuss his future in college football and highlighted the three teams listed above, as well as the Notre Dame Fighting Irish.
"Right now, I really have Notre Dame, Iowa State, OU, and OSU. Those are my schools that I am really looking into right now," Robinson said. "I was hoping to really make a decision by the end of June hopefully, after I take the official visits. But, you never know, you know, it's truly a business thing. You never know who could commit before you. A lot of schools are only taking about two running backs at my position. So, I really hope nobody commits before me, before I really have my plans set out. It's really looking for around after I take these official visits, hopefully, I have everything settled."
Robinson is listed as a three-star prospect by 247Sports index, the 717th-ranked player in the nation, the 36th-ranked running back in the country, and the 6th-ranked player in the state of Oklahoma.
While there is no timetable for Robinson's decision, wherever he ends up, he is going to become an immediate game-changer on the field.