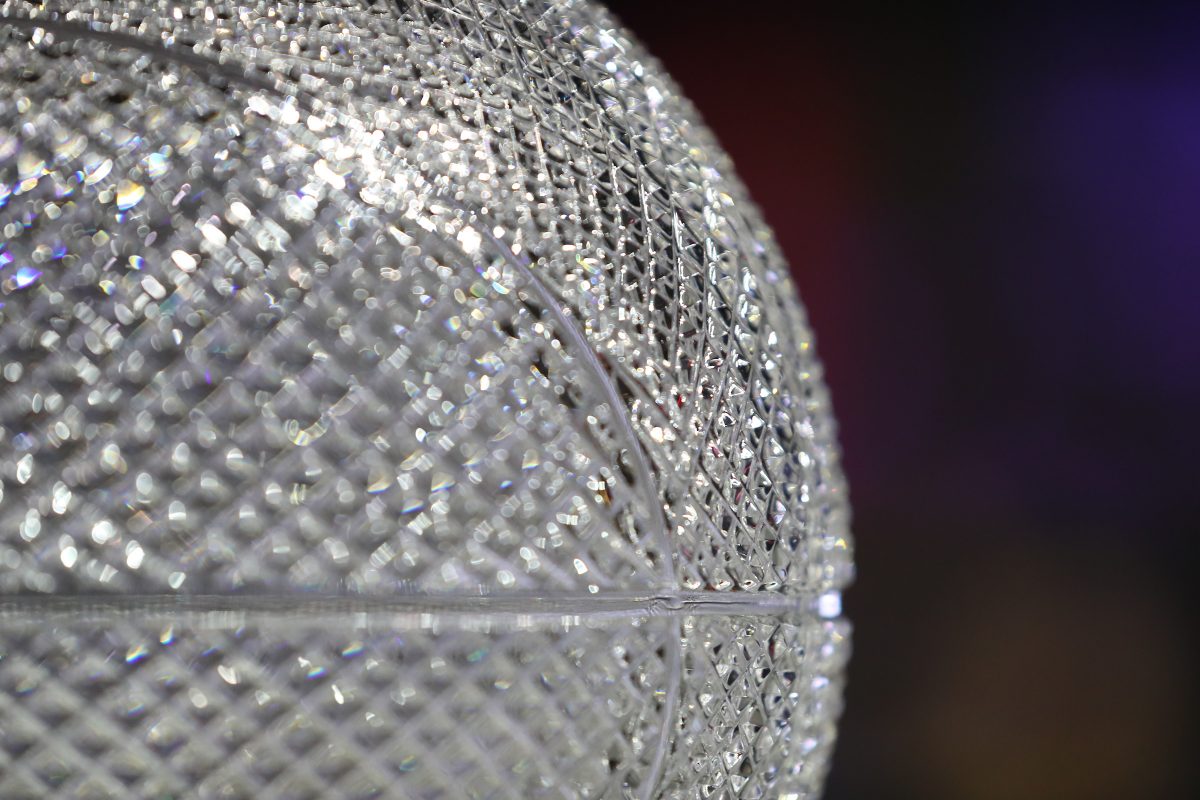 The BYU Cougars are working on assembling their 2023-24 men's basketball roster and we'll track every move here throughout the offseason.
Departures
G Rudi Williams: Used his final year of eligibility playing one season for the Cougars. His high point was 28 points off the bench against San Francisco, the fifth-most for any Cougar in school history.
F Gideon George: Played out his remaining eligibility after starting his career at New Mexico Junior College. In three seasons with BYU, George finished with 791 points, 457 rebounds, 93 assists, 63 steals and 33 blocks.
F Braeden Moore: The Nashville, Tenn., product was redshirted last season and has since transferred to Oral Roberts.
Arrivals Via Transfer
C Aly Khalifa: The 6-foot-11 center from Charlotte has played three years of college basketball and should be a significant contributor for BYU next season. He averaged 9.8 points and 5.3 rebounds per game for his career and was the 2021-22 C-USA Freshman of the Year. Due to his redshirt year at Charlotte, he should have two seasons of eligibility remaining.
G Dawson Baker: The former UC Irvine guard comes to the Cougars after three college seasons that saw him score more than 1,000 points for his career. He averaged 12.9 points for his career, but last season he averaged 15.3 points and 3.2 assists per game to earn All-Big West Second Team honors.
G Ques Glover: The graduate transfer has one year of eligibility remaining. He played at Florida and Samford and has scored more than 1,000 points for his career. The two-time All-SoCon player came into his own at Samford, where in two seasons he averaged 17.4 points, 3.5 assists and 2.7 rebounds per game.
In the Transfer Portal
F Hao Dong: He is the transfer portal based on a report by Cougs Daily. The China native played in four games as a true freshman last season.
Expected to Return
F Noah Waterman: The Detroit Mercy transfer started 14 of his 33 games last season and averaged 4.6 points, 2.8 rebounds and 0.8 assists per game. This should be his final season of eligibility. He began his college career pre-COVID and this will be his fifth season of college basketball.
G Trey Stewart: He played two seasons for BYU and enters 2023-24 coming off a sophomore campaign in which he averaged 10 minutes per game. He averaged less than two points per game.
G Jaxson Robinson: Robinson transferred to BYU from Arkansas before last season and slid into the starting lineup. He led the Cougars with 61 3-pointers and averaged 8.5 points, 2.9 rebounds and 1.8 assists per game. His mother, Crystal Robinson, is an assistant coach for the WNBA's Phoenix Mercury. He started his career at Texas A&M in 2020-21.
F Atiki Ally Atiki: He'll return as one of BYU's more experienced forwards, with two seasons, 65 games and five starts under his belt. Last season he averaged 3.8 points, 3.6 rebounds and 1.1 blocks per game.
G Tredyn Christensen: He transferred to BYU from Chaminade before last season, and before Chaminade he played two seasons at Snow College, based in Utah. He played just nine games last season.
G Tanner Toolson: He played in just six games as a true freshman. But he likely isn't going anywhere. His father, Andy, played for the Cougars and is among the program's Top 25 scorers all time.
G Richie Saunders: He played in 34 games and made two starts as a true freshman last season. He averaged 5.5 points, 2.4 rebounds and 0.8 assists per game. But in the WCC Tournament, his averages shot up to 10.7 points, 4.0 rebounds and 1.7 assists per game.
G Spencer Johnson: The 2023 West Coast Conference Honorable Mention pick has one season remaining in Provo. Last season he averaged 19.9 minutes, 5.8 points, 2.9 rebounds and 0.9 assists per game.
G Trevin Knell: He's already played four seasons at BYU and he enters next season having played 81 games for the Cougars. He redshirted last season, but he's one of the Top 20 3-point shooters (by percentage) in BYU history.
G Tanner Hayhurst: The freshman redshirted last season.
G Dallin Hall: He was an All-WCC Freshman selection last season after he averaged 7.3 points, 3.2 assists and 1.9 rebounds per game last season. With 21 starts in 34 games, he figures to be a candidate to start every game next season.
G Fousseyni Traore: The 2021-22 All-WCC Freshman pick built on that in 2022-23 by earning selection to the All-WCC Second Team. Last season he averaged 12.9 points, 7.8 rebounds and 1.5 assists per game. His 60.9 percent shooting gives him the best field-goal percentage in conference play in school history.
G Jared McGregor: After spending the 2021-22 season as the team manager (yep, you read that right), McGregeor played in six games last season.
F Jake Wahlin: The Class of 2021 signee should return from his LDS mission trip in May and be eligible to play next season, per Vanquish the Foe.
Class of 2023 Signees
BYU has no prep signees for 2023.
You can find Matthew Postins on Twitter @PostinsPostcard