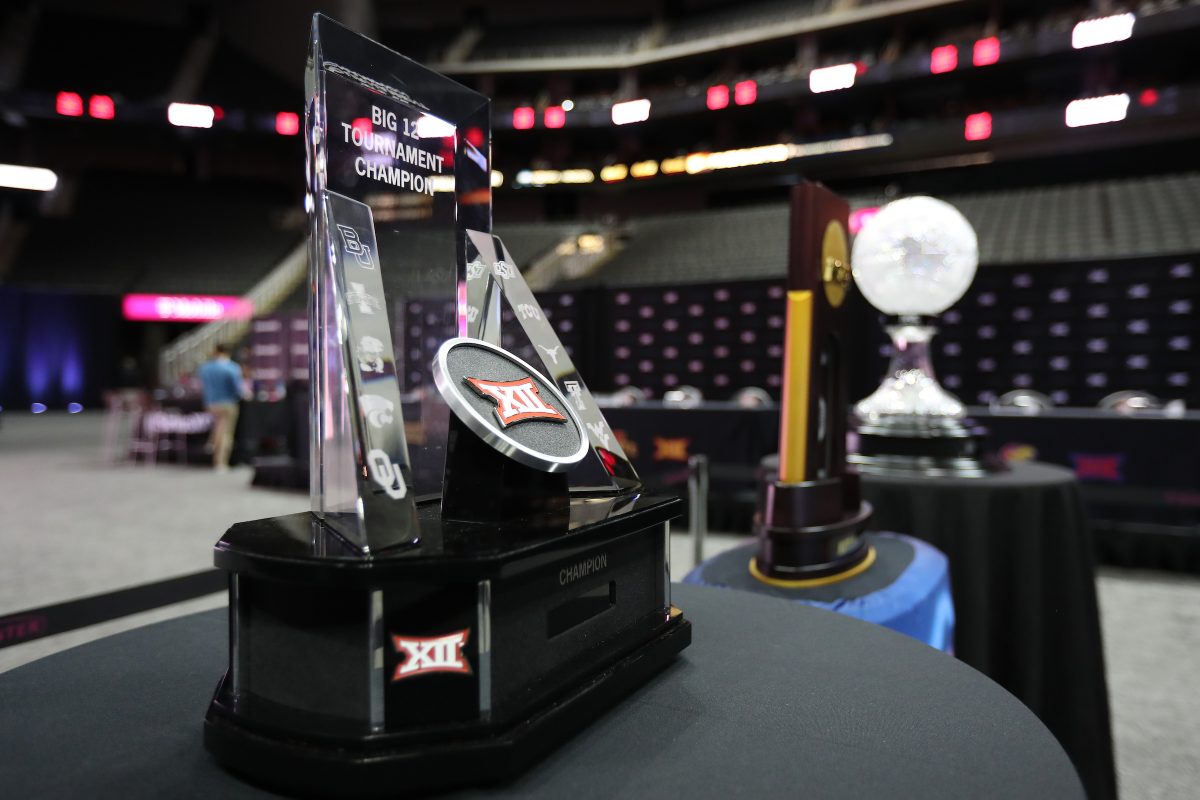 The BYU Cougars are working on assembling their 2023-24 women's basketball roster and we'll track every move here throughout the offseason.
Departures
G Amanda Barcello: The redshirt freshman guard opted to transfer to Utah Valley after the season. She averaged 2.4 points and 3.3 rebounds in 22 games last season, which included seven starts.
F Alyssa Blanck: She opted to transfer to Utah after the season. The true freshman did not play for the Cougars.
G Sophia Lee: After her freshman season she opted to transfer to Sacramento State. Lee did not play last season.
G Gabriela Bosquez: The senior had already played at St. Edwards, Blinn College and Arizona State before transferring to BYU before last season. She played in 15 games.
In the Transfer Portal
G/F Ashala Moseberry, 5-foot-10, Madison, Wis. (South Plains College, TX): Moseberry went from Wisconsin to Texas and became a WJCAA First-Team All-Conference selection right off the bat. She played two seaons with South Plains, but per wbbblog.com Moseberry has put her name in the transfer portal and is looking for a new school.
Arrival Via Transfer
F Jennah Isia: The former Oregon freshman transferred to BYU. The former four-star prospect was ranked No. 36 nationally in the espnW Top 100 for the 2022 class. She averaged 7.0 points, 3.2 rebounds, and nearly two assists per game off the bench for the Ducks in 10 games before her transfer.
Expected to Return
G Nani Falatea: As a sophomore for the Cougars she led the team in scoring, but only barely, at 15.7 points per game. She also averaged 4.2 rebounds. For her efforts she was named an All-West Coast Conference First-Team guard, one of two Cougars on the first team.
F Lauren Gustin: She was the WCC Defensive Player of the Year and an All-WCC First-Team selection last season after she averaged 15.6 points and 16.5 rebounds per game. On April 23 Gustin reportedly entered the transfer portal on April 23, but then took her name out five days later. She will be back with the Cougars next season.
G Arielle Mackey-Williams: The sophomore was BYU's third-leading scorer last season with 8.5 points per game.
F Eliza Galbreath: After a freshman season at Southern Virginia, Galbreath transferred to BYU before last season. She did not play.
G Kaylee Smiler: She's put in five years of college basketball already, but she has a senior year ahead. Smiler averaged 8.0 points and was BYU's fourth-leading scorer last season.
G Sierra Johnson: The sophomore played just four games last season for BYU.
F Heather Hamson: She's played at BYU for two seasons. The sophomore played 15 games for the Cougars last season.
F Rose Bubakar: She's been on BYU's roster for two seasons. She played in 22 games (11 starts) last season and averaged 7.8 points (fifth-best on the team) and 3.8 rebounds).
F Emma Calvert: She's entering her third season at BYU after playing in 22 games (17) starts and averaging 5.8 points and 3.7 rebounds.
G Kate Vorwaller: She's already been at BYU for three seasons, thanks in part to a COVID year. She played in just 12 games last season.
G Mayci Taylor: The sophomore did not play in a game for BYU last season. She also competes in track for the Cougars.
G Devry Millett: She has a COVID year if she wishes to use it. Millett played in seven games last season in her fourth season at BYU.
Class of 2023 Recruits
F Jana Sallman, 6-3, Western Reserve Academy, Hudson (OH): The Cougars signed Whiting in April. She played on the Egyptian national team and averaged 14.7 points, 10 rebounds and 0.8 assists per game for her home country in the FIBA U18 African Women's Championship in 2022. She averaged 11.1 points, 9.8 rebounds, 2.8 blocks, 1.4 steals and 1.2 assists in her senior year for Western Reserve Academy.
F Marina Mata, 6-foot-2, Segle XXI, Barbastro, Spain: She averaged 10.2 points, 6.5 rebounds and 2.3 steals for Segle XXI before she signed with the Cougars in the early period in November.
F Ali'a Matavao, 6-foot, Liberty (Henderson, Nev.): Matavao was the Nevada Gatorade Player of the Year for 2021-22 before she signed with BYU in November. In her Gatorade season she nearly averaged a double-double and had more than three steals per game. She also played non-high school basketball with another BYU signee.
G Amari Whiting, 5-foot-10, Timpview HS (Burley, Idaho): Whiting is that teammate of Matavao's, and she's the highest-rated signee in the class. She was ranked No. 33 by ESPNW when she signed in November. She was an Idaho Gatorade Player of the Year selection. She is also the daughter of BYU head coach Amber Whiting.
G Kailey Woolston, 5-foot-10, Lone Peak HS (Highland, Utah): She was the player of the Year at Utah's highest prep level her junior year before committing and signing with the Cougars in November. She's been an all-state player and led her high school team to a state championship.
You can find Matthew Postins on Twitter @PostinsPostcard