Trending Now
Brock Huard: Big 12 Has 'So Much Momentum, So Much Energy'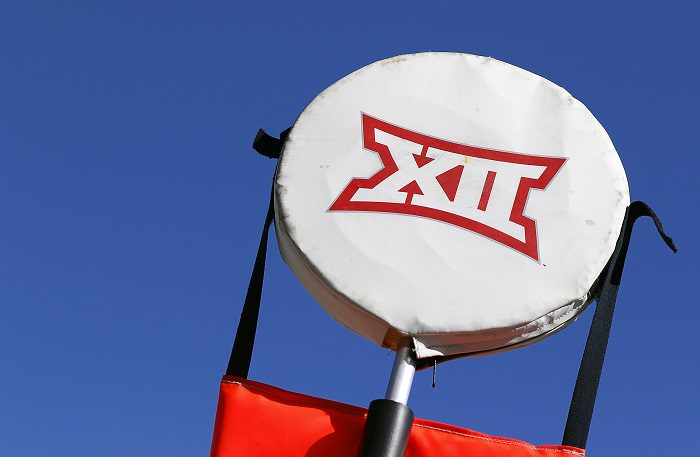 To say that the Big 12 and Pac-12 are heading in different directions is an understatement. The Pac-12 has been treading water for months now without a media rights deal, leading its member schools to wonder where their future lies.
On the other hand, the Big 12 is aggressively pursuing westward expansion and is already in the process of onboarding four new members this summer.
FOX's Brock Huard recently spent some time with both conferences last week at the Fiesta Summit in Arizona, a business summit that had members from both the Big 12 and Pac-12 in attendance.
As a guest of the KSL Sports Zone radio show, Huard discussed his perspective on each conference's demeanor at last week's get-together.
"I was in Arizona on Monday, Tuesday, and Wednesday. I got to see Kyle [Whittingham] and his wife on Monday night at dinner," said Huard to the KSL Sports Zone's Hans & Scotty G. "I got to mingle with a lot of the coaches and the ADs and the Commissioner (George Kliavkoff), and then we did the same the next night with the Big 12. And I will tell you, you could not have had two different environments.
"The Tuesday night get-together and shindig with the Big 12, there was so much momentum, so much energy. You know, the first-year Commissioner (Brett Yormark) is a driver. He is an expansionist … aggressive, and you feel it. The conference is following that lead as they got their TV deal, and they're not done."
With Brett Yormark as commissioner, the Big 12 has secured its media rights through the 2030-31 season, and will make $31.5 million per school, more than the league made when Oklahoma and Texas were a part of the conference.
Meanwhile, the Pac-12 remains in survival mode, or at least close to it as Huard points out.
"On the flip side, the night before with the Pac-12, I'm not going to say survivalist, but it was not a lot of vision cast," Huard said. "And how could it be with so much unknown in a media deal that, as one AD told me, 'It's close.' But close is good for horseshoes and that's not good in this business because we've got to get this deal done."
Since all of this began, it has seemed like Pac-12 commissioner George Kliavkoff was in way over his head. After Huard sat in on his speech last week, it sounds like that sentiment still rings true.
"Well, it was hard for me to listen to George Kliavkoff. I've been around him probably half a dozen times, and I sit on their alumni council. I've actually really appreciated much of his tone and tenor. I thought last year at Media Days he was bold, borderline gruff. … Showed his disappointment in USC and UCLA leaving, and all of that. I thought he handled it really well. This is the first time Monday night, where I'm like, 'I don't like the sound of that.' I don't need to hear about the water polo team and that you guys went 19-2 out of conference."
Then Huard said something that should make the ears of folks following the Big 12/Pac-12 Saga perk up: he believes there's an actual media rights deal "there" for the Pac-12.
"What they need to hear is the direction; what they need to hear is that we're close to a deal. And now, obviously, [Kliavkoff] can't do that publicly and you don't negotiate through the public and all of that. My gut and my hunch, Scotty, is that there is a deal there. But it's not at the numbers anywhere near the number they want. It's likely a deal that's going to be spliced amongst a bunch of the networks. I thought the company that I worked with at Fox was out. I got a sense over this week that they're not because right now, I think a lot of these networks are feeling some blood in the water that there may be a number now that, at first, the Pac-12 scoffed at. But now may have to live with and it may be a number that doesn't compete with the Big 12 but is a number that at least keeps this group together."