Big 12 News
Oklahoma State Unveils New Uniforms Combining 'Past, Present, and Future'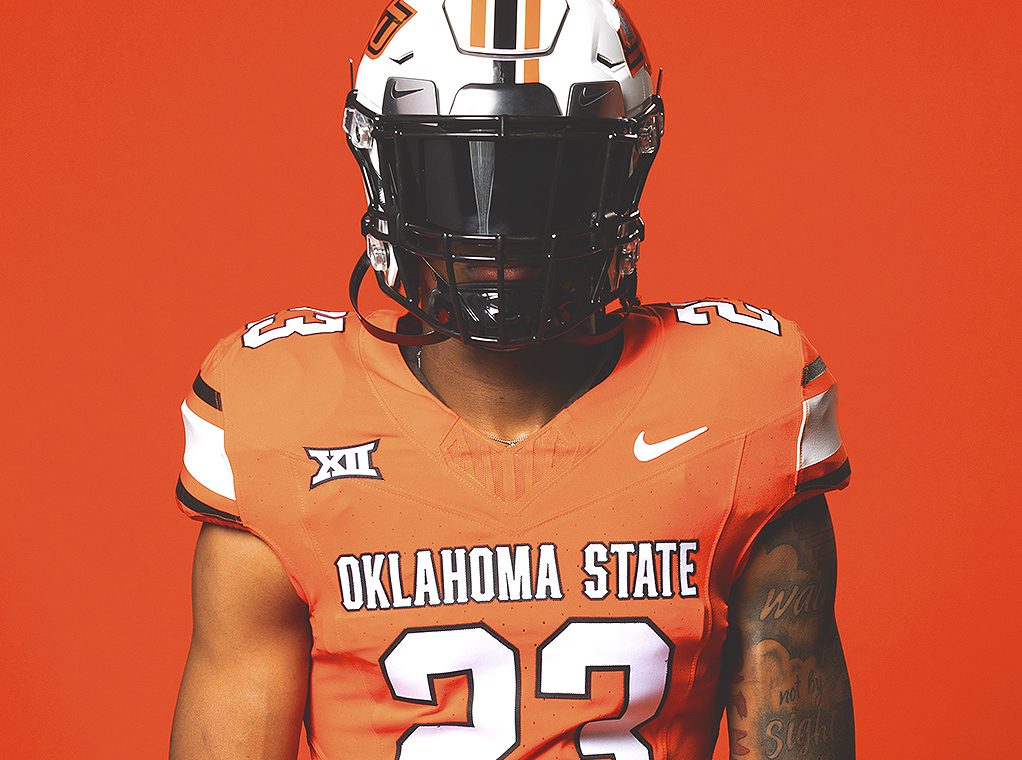 Oklahoma State has unveiled new football uniforms ahead of the 2023 season that it created by combining the "past, present, and future of Oklahoma State football."
The Cowboys bring out new uniforms nearly every other year it seems, but these are their best ones yet.
With a classic look that brings back numbers on the shoulders and slim trim around the logos and numbers, this fresh take on the Orange and Black is OSU's best look to date.
This new uniform will serve as the base look for Oklahoma State football moving forward, replacing the previous design that held from 2016-2022.
With a fresh look and an almost entirely new team in Stillwater, Mike Gundy hopes to put the disappointing 2022 season behind him and charge into a new and exciting future.
Here's what the university had to say about the new threads in their press release.
Combining the past, present and future of Oklahoma State football, the new base look for the Cowboys includes an unmistakable nod to the OSU teams of the 1980s, with "Oklahoma State" written atop bold jersey numbers on the front of the jersey and the familiar 1980s-era striping on the arms.
While the general look resembles that of the past, it has been modernized to reflect OSU's current marks and brand standards.
The modern version of the jerseys come in orange, black and white, with solid-color pants coming in the same three colors to maximize versatility. Having multiple options to choose from on a week-to-week basis remains true to Oklahoma State's more modern pattern of gameday uniform variety.
Additional details on the jersey:
• For the first time since 2005, OSU's jerseys include numbers on the shoulders.
• The orange jersey features white numbers trimmed in black.
• The black jersey features white numbers trimmed in orange.
• There are two versions of the white jersey – one with orange numbers trimmed in black and one with black numbers trimmed in orange.
• The stripe pattern on the arms was worn by each of the three current members of the Cowboy Football Ring of Honor – Bob Fenimore, Thurman Thomas and Barry Sanders.