featured
How Hunter Dickinson Changed Kansas Basketball Forever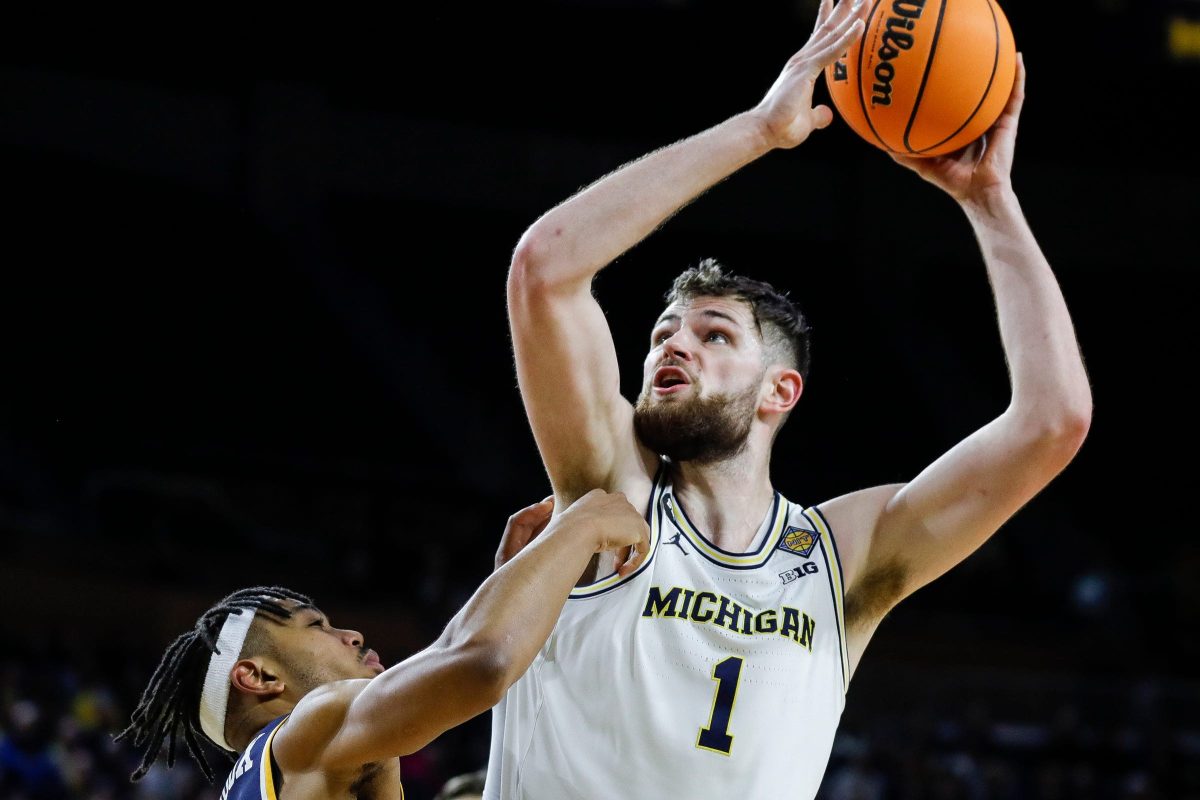 The University of Kansas landed a consensus top transfer portal player in Hunter Dickinson this past week and it may have changed the face of the Jayhawks basketball program forever. Is that an overreaction? Possibly. However, when you look at how NIL (Name, Image, Likeness) is affecting the landscape of college athletics, this could be the case.
Hunter Dickinson began his collegiate basketball career at Michigan, earning Big 10 Freshman of the Year honors as well as being a second-team All-American that season. He helped lead Michigan to a Big 10 Championship and enter the NCAA tournament as a No. 1 seed that season as well. Ultimately that team fell shy of a Final Four, losing in the Elite Eight, but Dickinson was able to experience college basketball at the highest level early on in his tenure with Michigan. The bright lights in Lawrence and the expectations won't phase Dickinson.
Last season, Dickinson averaged 18.5 points per game, 9 rebounds per game, and 1.8 blocks per game. He became more dynamic as a shooter, hitting 42% of his three-point attempts. The scary thing for the rest of the Big 12: Dickinson could get even better in the Jayhawks' offense. KU landed a star who continues to progress as a player and can help the Jayhawks win another Big 12 title and hopefully propel them to another Final Four run in 2024.
Dickinson still has two years of college eligibility left and NIL played a factor in his decision to join the Jayhawks in Lawrence, Kansas. According to Dickinson, Michigan offered him "less than six figures" in NIL money.
On the Barstool Roundball Podcast, he had something to say for the haters who were upset he left Michigan.
"People hating on me would leave their job right now for a $10,000 increase," Dickinson said. "I got less than six figures at Michigan for the year." According to a report from Chris Balas of TheWolverine.com, he suggested Dickinson was offered a two-year, $4 million deal and Michigan wouldn't try to compete with that offer. Kentucky, another school that was in on the Dickinson sweepstakes, didn't have any interest i jumping in on a bidding war. This is where the game could have changed for Kansas.
Dickinson, like many other prospects, will need to fit a specific role for head coach Bill Self and the Jayhawks. When Kansas needs to fill a spot, they now have a precedent of what they are willing and able to do to convince that player to come to Lawrence and play for the Kansas Jayhawks basketball program.
Not only does KU have the history, national titles, conference championships, and the best coach in college basketball, but now they also have the power NIL at their disposal. When most schools are utilizing their NIL money toward college football, Kansas is zigging while others are zagging. That's not to say Kansas football players aren't getting their fair share for a NIL deal, but the Jayhawks basketball program is showing they will do whatever it takes to land a top-tier player. In a day and age when college athletics is becoming a cut-throat business, Self and the Jayhawks are trying to stay ahead of the game, and the landing of Dickinson shows the program is hip to the times.
Dickinson can use his last two years of eligibility to capitalize on his skill set at the collegiate level. This is something many college athletes that came before him would have loved to dip their toes in if given the opportunity. He will continue to hone his skills and thought Kansas would be the best place for him to continue getting better and give him the best shot to make the jump to the next level.
Even if he doesn't have success in the NBA, he will have made life-changing money during his time when he was at the peak of his game. This is something that makes sense and will continue to help college athletes moving forward. Kansas is already accepting of this and ready to make it work. The Jayhawks can continue to eat there and eat well. Hunter Dickinson is just the start for Kansas in the transfer portal in this new era of college basketball.