Trending Now
Jimbo Fisher Takes Dig at TCU for Georgia Loss: 'When They Got to the SEC it Changed'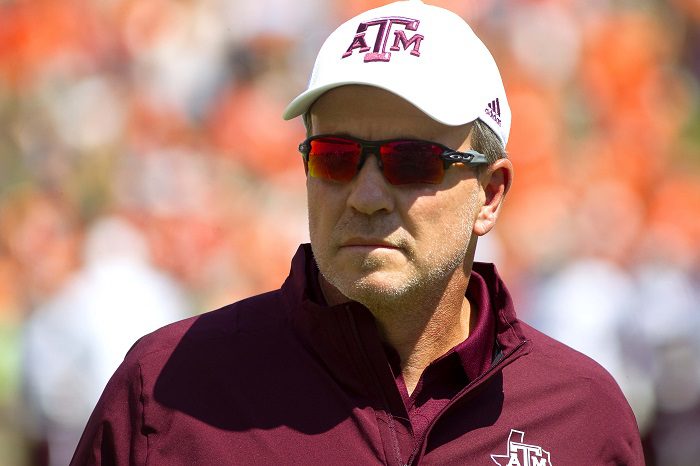 Texas A&M head coach, Jimbo Fisher, took a shot at the TCU Horned Frogs while attending the Ft. Worth Aggies Club, an event for boosters to come together and support A&M.
When asked about the hometown Horned Frogs and their historic run, Fisher had responded with a jab at the national championship runner ups saying, "When they got to the SEC, it changed."
"They stayed healthy, they had a lot of experience and they got to where they had to get to," Fisher said. "And then when they got to the SEC, it changed, didn't it?"
Since making these comments, Fisher has been getting torn up on social media as the Aggies weren't exactly the cream of the crop in the SEC. The Aggies finished last season with a record of 5-7, (2-6 in CONF) which was good for last place in the West.
The SEC conference does hold six of the last nine championships, however the Aggies have been significantly further out of the conversation than the Horned Frogs, who finished last season as the second-best team in football.
With the college football playoff set to expand in the near future, the SEC and Big 12 should have more opportunities to square off in the post season to see if Jimbo Fisher's comments remain true.