Big 12 News
2023 Phillips 66 Big 12 Softball Championship Final Rescheduled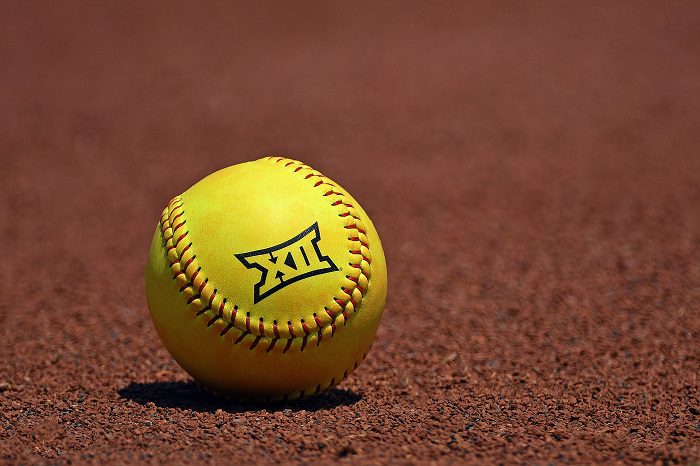 The final game of the 2023 Phillips 66 Big 12 Softball Championship has been rescheduled due to the threat of impending inclement weather in the Oklahoma City metro area.
The Championship final is now set to start at 12:00 p.m. CT on Saturday, May 13 at USA Softball Hall of Fame Stadium and will feature the top-seeded Oklahoma Sooners and the No. 2 seed Texas Longhorns.
The unfortunate news about the rescheduled start time is the need to move networks to accommodate the game. Originally, the game was set to air on ESPN2 but now it will fall to an ESPN+ broadcast only.
Oklahoma reached the final after defeating Iowa State 9-0 on Friday afternoon in an offensive and defensive clinic. The Sooners allowed just one hit on the day while compiling 10 hits and a total of nine runs in the first three innings.
Meanwhile, Texas took down Kansas 9-1 on Friday to advance to their first championship final since the 2005 season, when they took home the tournament crown. They will face Oklahoma in this game for the first time since 2003, the only time these two teams have met in the final.
With both teams comfortably in the tournament field, this game presents an opportunity for both teams to get a real feel of a postseason atmosphere in the same stadium they hope to return to in a few weeks' time.