Big 12 Previews
Big 12 Softball Championship Preview and Prediction: Oklahoma vs. Texas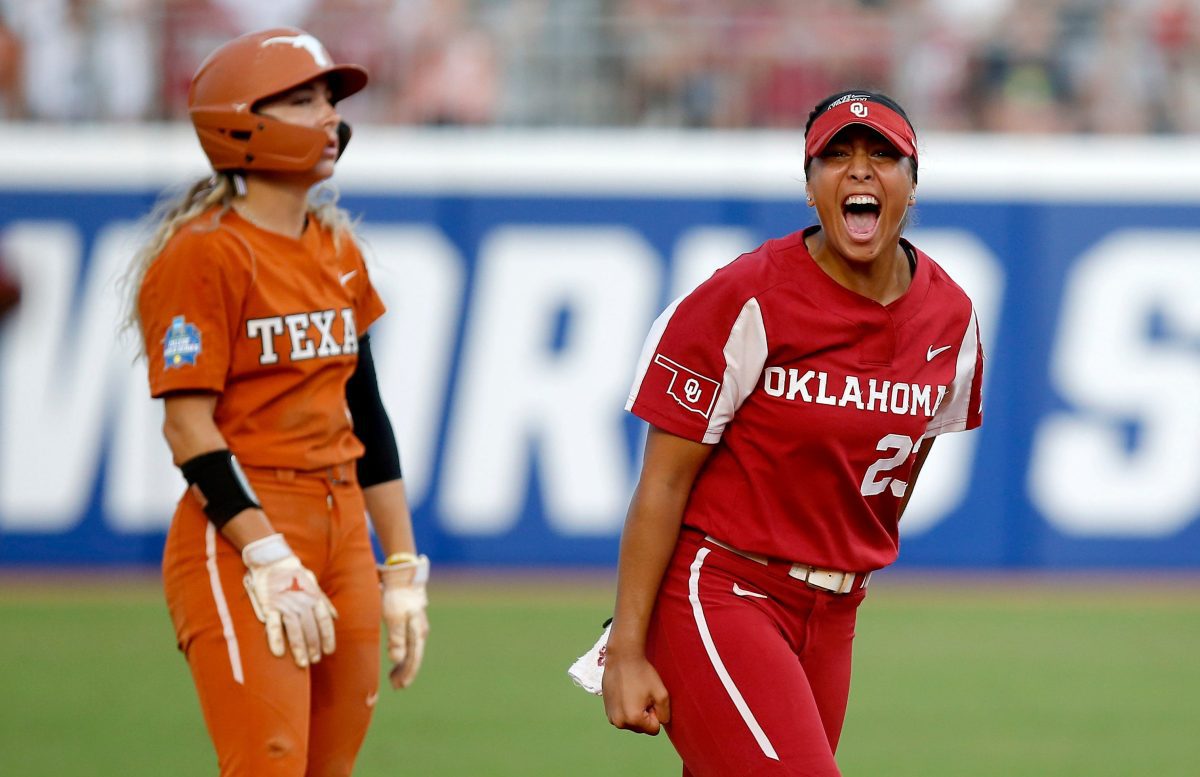 After two days of competition, the Big 12 tournament title race has come down to two teams with top-seed Oklahoma and two-seed Texas winning their semifinal games by run-rule on Friday.
The Sooners handled business against fifth-seed Iowa State, winning 9-0 in five innings and surrendering just one hit to ISU after they pulled off a 16-hit day against Baylor on Thursday.
Meanwhile, Texas took down Kansas with a 9-1 effort in six innings just a few hours after the Jayhawks upset three-seed Oklahoma State to advance to the semifinals.
Now, the future SEC foes will battle for the title of Big 12 Champion with the first pitch scheduled for 12:00 p.m. CT on Saturday on ESPN+.
Here's what you need to know.
THE LAST TIME THESE TWO MET…
Oklahoma and Texas played a three-game series in Norman back at the beginning of April, with the Sooners taking all three games. Oklahoma won 8-1, 4-3, and 10-2 (6 inn.) in the confines of Marita Hynes Field, but will have an even stronger home crowd on Saturday in Hall of Fame Stadium.
FUN FACT
If you've been living under a rock, Texas and Oklahoma faced each other in the WCWS Finals last June with the Sooners dominating their way to a second consecutive national championship. These two teams are well aware of one another and will be fired up to play for the right to be called Big 12 champion for 2023. Oklahoma leads the all-time series 49-10, and has won 29 of the last 30 meetings, the only loss in that span coming on April 16, 2022 in Austin.
PLAYERS TO WATCH
Alyssa Brito, 3B, Oklahoma
An undervalued member of the Sooners' elite infield, Alyssa Brito has all the power of her better-known teammates Tiare Jennings and Jayda Coleman. With 13 home runs on the year and a .403 batting average, Brito is more than deserving of a first-team All-Big 12 selection, but yet, she's not. In fact, she wasn't even mentioned in the first or second-team selections this week. Not that she needs to prove anything, but I have a feeling that we might get a big postseason from Brito, and that could start against Texas, and Mike White, who recruited her to Oregon, but didn't offer her when he took the Texas job.
Bella Dayton, CF, Texas
Through two games in the tournament, Bella Dayton is 3-5 (.600) at the plate with three runs scored and two RBIs. In last year's postseason run, Dayton was electric at the plate and that has to continue this season as well if UT wants to make it back to Oklahoma City. Dayton's presence in centerfield is also a factor, as she covers ground as well as almost anyone in the conference out there. If the Longhorns are going to take down Oklahoma on Saturday, it has to begin with Dayton leading the way offensively.
PREDICTION
Look, Oklahoma has seen Texas three times already this season. At this point, there's no sneaking up on the Sooners, and the Longhorns are certainly getting OU's full attention with a trophy on the line. Last year, Oklahoma had to watch Oklahoma State hoist the trophy at the end of the Big 12 tournament, and that loss propelled them to another level, which they took and ran with to a national title. This time around, I think Patty Gasso's group is locked in and ready to go, and Texas just won't have the juice to match the Sooners punch-for-punch for longer than a few innings. All of the little things that have made this rivalry fun to watch make the battle between Gasso and White that much more fun to watch, and like many times before, Gasso will get the last laugh.
Oklahoma Wins, 7-2