Big 12 News
K-State, LSU Basketball Schedule Home-and-Home Series in 2023, 2024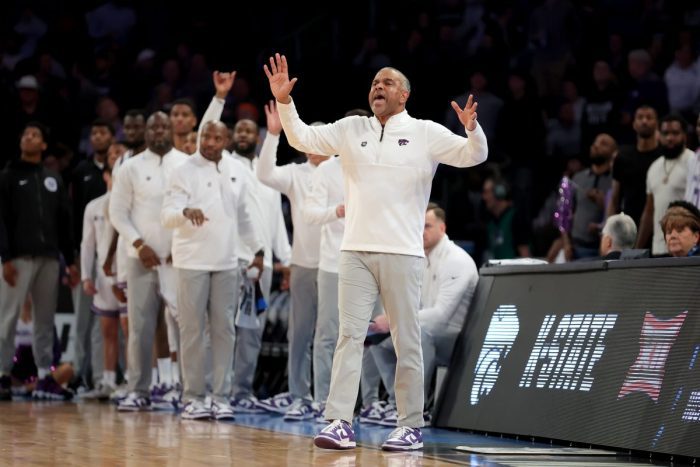 The Kansas State Wildcats and LSU Tigers have agreed to a home-and-home series played on each team's home court in the 2023, and 2024 seasons.
The Wildcats and Tigers have met on multiple different occasions in the last few seasons and with both programs looking to continue that trend, a schedule plan is in the works.
LSU and K-State's home series begins on December 9th in Baton Rouge, according to John Rothstein of College Hoops Today. The second game in the series will take place at Bramlage Coliseum in the 2024 season.
For K-State center Jerrell Colbert, who started his career with LSU, the series should be a great introduction to college basketball squaring off against his old team after red-shirting his freshman season with K-State.
K-State has won the last two matchups against the Tigers with one win in the Cayman Island Classic in the championship game, and the other coming on the football field in a bowl game at the end of the 2021 season.
The Cayman Island Classic was a nail-bitter in which neither team led by more than three points in the second half of the game, and K-State ended up taking a 61-59 win. The Texas Bowl game was dominated by the Wildcats 42-20 in Collin Klein's debut as a play caller for K-State.
The matchups between the two programs have become a miniature rivalry among fanbases, and with the Big 12 and SEC meeting more often, fans get the opportunity to see how their team fares against rival conferences.