featured
Oklahoma Softball's Dominance Reminiscent to 'The 1927 Yankees'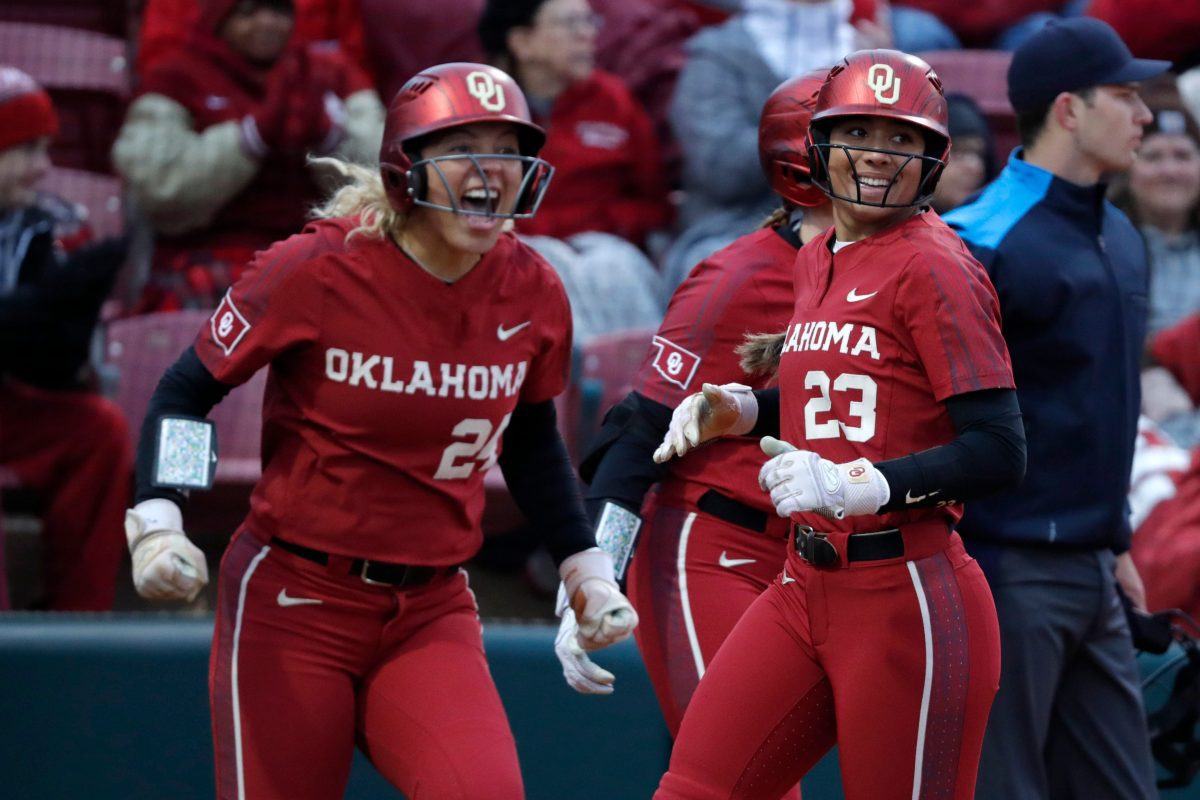 Oklahoma won its 50th game of the 2023 season on Friday, a 9-0 over upstart Iowa State in the semifinal round of the Big 12 Softball Championship.
The victory marks Oklahoma's 42nd consecutive win, a new Big 12 and program record. Since 2019, the Sooners have won 40 straight on four separate occasions, with the latest having the chance to make some real history.
The 1996-97 Arizona Wildcats hold the record for the longest win streak in college softball history, a 47-game run that spanned 17 games in '96 in route to a national title, and 30 games into the 1997 season.
With the way Oklahoma is playing right now, that streak is in some real trouble. No, Jocelyn Alo isn't on this team, and the Sooners don't have a player that has toppled 20 home runs on the year. In fact, OU doesn't have a player ranked in the top 36 in home runs for an individual. But they have a lineup of power hitters that have double-digit long balls and lead the country in home runs as a team.
But that's not the only stat this team leads in. No, far from it actually. Oklahoma paces the country in batting average, ERA, fielding percentage, home runs, on-base percentage, scoring, shutouts, slugging percentage, and winning percentage.
The Sooners have won via shutout 30 times this season and by way of run-rule 24 times. That means half the time, OU beats you so badly that the game is called early and 60% they don't even let you score a run.
That kind of dominance just doesn't come around often, and this isn't the first time we've heard of it from OU. The Sooners put together incredible stat sheets in each of their past two seasons, both of which led to national championships.
When is the last time a team dominated a sport like this? Well, UCLA won three consecutive national titles in 1988, 1989, and 1990 and eight total championships from 1982-1995. That's probably a decent comparison, but the Bruins weren't swinging the bats like OU is.
Iowa State head coach Jamie Pinkerton had an interesting comparison for the Sooners in his postgame interview on Friday. He likened OU to a team that's only talked about with reverence in baseball circles: the 1927 New York Yankees.
"It's a razor's edge," Pinkerton said about the chances of beating OU. "If you're going to have a chance you got to figure out a way to hold their offense to one or two runs and figure out a way to force an error or score a couple of runs. So we knew we had a tall task. Up and down the lineup, there are not any holes and when you play people, you know, usually you can get by the seven hole or eight hole. Nine usually sets the table. But, with them you can't. I mean, if there's anything close to the '27 Yankees it's been OU for the last three or four years."
The 1927 Yankees are known for several things, most notably being the first team to reach triple digits in extra-base hits and being the only team in history to have the top four pitchers in winning percentage and top three in ERA. Sound familiar?
Oklahoma's dominance isn't in one facet of the game, it's all three. They're the best offensive team in the country. They're the best defensive team in the country. They have the best pitching staff in the country.
The question isn't, "Will they win another national championship," it's, "Will they lose another game on the way to doing so?"
What Patty Gasso has built in Norman, Oklahoma is historic and might not be something we ever witness again. Or, at least for another 96 years.