Big 12 News
Big 12 Softball Tournament Sets Second-Highest Attendance Total Ever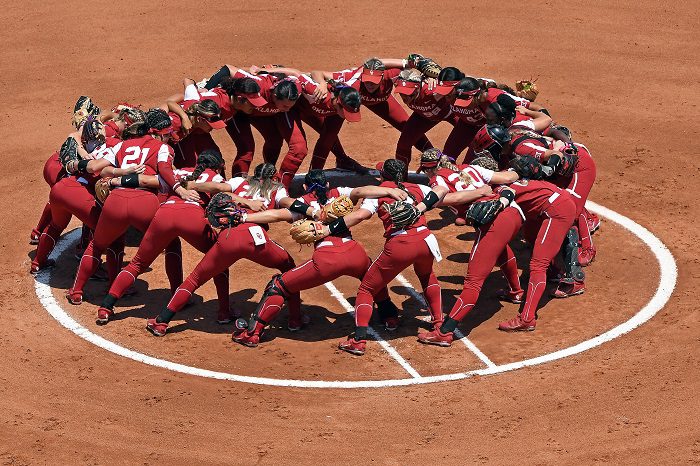 The sport of softball is one of the fastest-growing sports in all of college athletics, and in the Big 12 Softball Championship between the Oklahoma Sooners and the Texas Longhorns, the Big 12 office confirmed that this year's bracket was the second-highest attended tournament in Big 12 Softball history.
With 4,684 screaming fans in person for the championship game between Big 12 heavyweights, the grand total of fans in attendance for the weekend climbs to 11,367, the second-most ever in Big 12 Softball.
With one of the most highly anticipated matchups of the entire tournament, the top-ranked Oklahoma Sooners took on Mike White and Texas after both teams recorded a run-rule win in the second round of the tournament.
The tournament featured big upsets on day one like Iowa State taking down Baylor, and Kansas taking down Oklahoma State. It also saw some dramatic moments like Texas' late rally to come from behind and beat the Red Raiders with back-to-back home runs in the 7th.
This conference tournament is one of the best in the world for a reason and all of the 11,367 fans in attendance got every ounce of their money back in entertainment value. The Big 12 remains one of the best conferences in the country.