Baylor Bears
Saturday Big 12 Baseball Six-Pack: West Virginia and Oklahoma State Bounce Back With Big Wins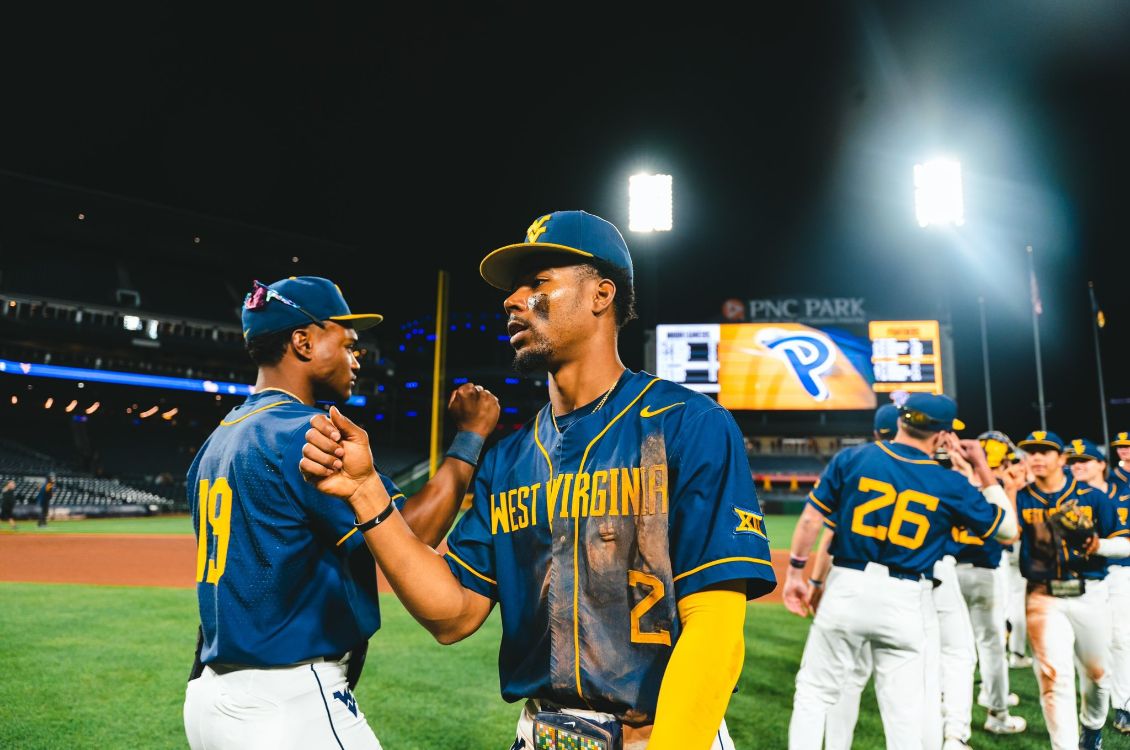 Is there anything better than cold beer and baseball? It's a combination that is hard to beat during the season. No matter what kind of beer you drink (or how many), let's take a look at some of the best action on the Big 12 baseball diamond from Saturday with a nice six pack.
Best Game
Kansas State at Oklahoma State
I know this game ended in just seven innings but there were plenty of fireworks in Stillwater on Saturday. While Kansas State struck first, Oklahoma State didn't mess around as they scored seven runs in the first two innings.
The Wildcats bats caught fire shortly after as Kalen Culpepper, Brady Day, and Nick Goodwin hit back-to-back-to-back home runs in the fourth inning.
Despite pulling within three runs, Oklahoma State kept their foot on the gas pedal and scored in every single inning for the rest of the game. Marcus Brown and Roc Riggio hit a pair of homers in the sixth inning to make it a double-digit lead as this game ended in just seven innings due to a run rule.
With Oklahoma State's big win, this series is now tied, and the winner of Sunday's rubber match will take the series.
Best Win
#12 West Virginia Over Texas Tech
After dropping game one, West Virginia took all of their frustrations from Friday night and took it out on Texas Tech in game two. The Mountaineers wasted no time getting on the board as Braden Barry got the first run in. West Virginia followed that up with a four-run second inning and jumped out to a quick 5-0 lead. But the scoring didn't stop because West Virginia added six more runs in the next two innings to make it an 11-0 ballgame.
While the score was already lopsided, Braden Barry and Grant Hussey hit a pair of solo shots in the fifth inning before Texas Tech even scored their first run of the game.
The Mountaineers ended up scoring more runs including another big homer by Grant Hussey. This game was never close as West Virginia won in impressive fashion with a 17-2 win over Texas Tech. Now these two will play a rubber match on Sunday to determine the series winner.
Worst Loss
Baylor
Going into Saturday night, the Bears needed to win just to keep their Big 12 tournament hopes alive. After their loss to 2-1 loss to TCU, their hopes are now gone after dropping to 6-17 in conference play. The best they can do now is win on Sunday to just salvage the series. Despite having a few games left on the schedule, it looks like next weekend will be the last weekend for Baylor baseball until 2024.
Saturday MVP
West Virginia 1B Grant Hussey
Grant had a monster day against Texas Tech. He hit a solo home run in the fifth inning before hitting a big three-run blast in the seventh inning. His performance helped West Virginia put a beatdown on Texas Tech.
Pitcher of the Day
West Virginia RHP Blaine Traxel
Whenever Blaine pitches, he always seems to win this award. Once again, he was excellent in his start against the Red Raiders on Saturday. Blaine pitched eight full innings and allowed just two runs against an outstanding Texas Tech offense. He also struck out six batters during his time on the mound.
Best Home Run
Oklahoma State 2B Roc Riggio
Roc hit a huge two-run bomb that put Oklahoma State up by 12 runs against Kansas State in the sixth inning.
Full Scoreboard
#12 West Virginia: 17, Texas Tech: 2
Oklahoma State: 19, Kansas State: 5
Texas: 18, San Jose State: 6
TCU: 2, Baylor: 1
Oklahoma: 19, Gonzaga: 12
Samford: 9, Kansas: 7