Baylor Bears
Baylor Adds Utah State Transfer Cornerback Ajani Carter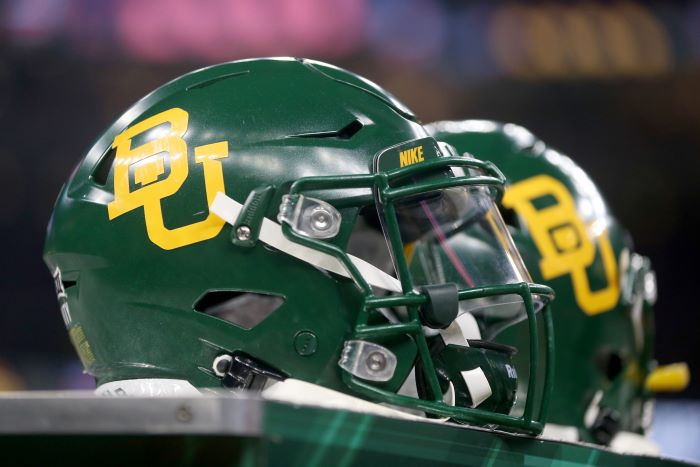 The Baylor Bears continued their busy offseason in the transfer portal this year by bringing in Utah State transfer cornerback, Ajani Carter.
The 6-foot, 195-pound corner was a key playmaker for the Aggies last season, and following Carter's official visits to Baylor, Indiana, and BYU, the Houston native elected to join Matt Powledge's defense in Waco.
Carter was a major player in Utah State's secondary last year totaling 45 tackles in back-to-back seasons, six pass breakups, two forced fumbles, and an interception in his ten appearances with the Aggies. In the previous season, Carter totaled 45 tackles, two sacks, three interceptions, and a forced fumble.
Carter joins Dave Aranda's squad as a big-time playmaker who will be tasked with keeping up against the talented wideouts in the Big 12 Conference.
The Baylor defense has been one of the better units in the Big 12 Conference over the past decade, but in the underwhelming 2022 season, the Bears struggled to slow opponents down, and finished among the middle of the pack. With Ajani Carter set to join the Bears ahead of the 2023 season, Dave Aranda has to feel good bringing in a player that can compete with the league's best on day one.