Trending Now
Anonymous AD Predicts 'Pac-12 Salvages Something in the Short Term'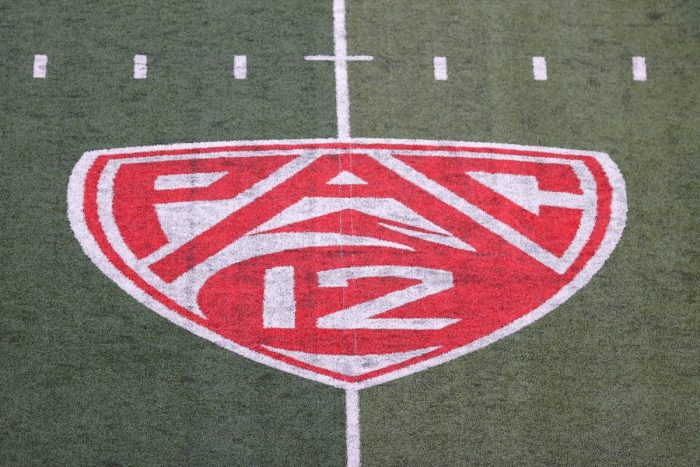 The Pac-12 is on a time crunch, and its options are fewer by the day as the conference tries to do what it can to salvage its future.
The longer that things drag on, the worse it gets for George Kliavkoff and company, but it sounds like they might have a plan to keep things together for at least a couple more years.
According to Sports Illustrated's Ross Dellenger, the Pac-12 is looking to potentially add a pair of schools in conjunction with a new television deal that will keep the conference afloat.
"One thing is certain: The Pac-12 plans to expand by adding San Diego State and maybe SMU coinciding with its completion of a new TV deal," Dellenger writes. "But there is a deadline. To start play in 2024, San Diego State owes the Mountain West an exit fee of about $17 million. That triples in cost on July 1, a reason for a quasi-deadline to the situation."
So, with a July 1 deadline, the Pac-12 has, at most, six weeks to figure this thing out. If they don't? The Big 12 could be expanding again, and soon.
However, Dellenger says an unnamed administrator is predicting that the Pac-12 will make it out of this thing, for now.
"One athletic administrator offers his own prediction on the outcome: "I think the highest odds—and it may not be more than 50%—is that the Pac-12 salvages something in the short term to keep it together and it is Dead Man Walking for four years, with the Big Ten and Big 12 sitting there."
Now, what will happen in a few years if the Pac-12 does lock something up for the short term? Well, as the administrator said, they'll be dead man walking.
Essentially, the Pac-12 has reached a point at which its existence is terminal, it's just a matter of when it'll dissolve. Whether it's next month, or four years from now, the Pac-12 is likely done and its best hope is to just kick the can down the road.