Baylor Bears
Big 12 Baseball Power Rankings: West Virginia Hangs onto Top Spot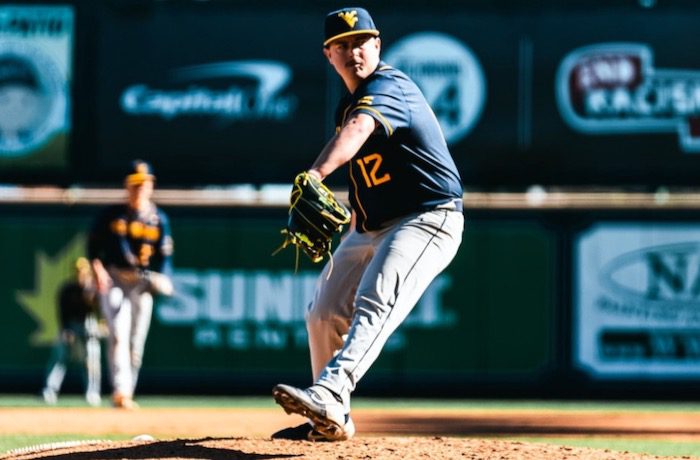 Conference play is here as we just wrapped up another week of the season. It was a busy weekend full of surprises and big moments.
Each week, Heartland College Sports will release its Big 12 baseball power rankings, and here are this week's rankings.
1. West Virginia Mountaineers (Last Week #1)
No surprise here as West Virginia stays at the top of my power rankings. After taking care of business against Oklahoma a week ago, the Mountaineers took down a good Texas Tech team in Morgantown this past weekend. Now this team is just one more conference win away from clinching a Big 12 regular season title.
2. Oklahoma State Cowboys (Last Week #2)
The Cowboys stay at number two after a big series win against Kansas State in Stillwater. After dropping game one on Friday night, Oklahoma State went on to outscore Kansas State 31 to 7 in their last two games. The bats stayed hot all weekend long and they will need that to continue going into next weekend.
3. Texas Longhorns (Last Week #4)
I am not really sure what happened in their first game against San Jose State, but it wasn't good. However, the Longhorns flipped a switch after that as they outscored the Spartans 42 to 9 in those final two games of the series. Much like Oklahoma State, Texas will need its offense to continue to produce, especially with West Virginia coming to town next weekend.
4. Kansas State Wildcats (Last Weekend #3)
After taking game one on Friday night, Kansas State fell off a cliff in their final two games. They lost by 14 runs on Saturday before getting run-ruled on Sunday afternoon. I haven't seen Kansas State play this badly in nearly two months so hopefully this is a wake-up call for the Wildcats.
5. TCU Horned Frogs (Last Week #6)
TCU is starting to become a very interesting team. Two weeks ago, I wouldn't have put them in the postseason and now they have shown me something two weekends in a row. After taking down a top 25 Cal State Fullerton team a week ago, they just completed a sweep over Baylor. The Horned Frogs have one more series left against Kansas State which will be huge when it comes to their chances of making the postseason.
6. Texas Tech Red Raiders (Last Week #5)
I thought Texas Tech played well this past weekend in Morgantown but unfortunately, it wasn't enough to take the series. Now sitting at 10-11 in conference play, the Red Raiders will need to sweep Kansas and make a run in the Big 12 tournament to make the postseason.
7. Oklahoma Sooners (Last Week #7)
The good news is that Oklahoma swept Gonzaga this past weekend. The bad news is that it wasn't a conference series, so they are still sitting at 10-11 in Big 12 play. Much like Texas Tech, this team will need to take care of business next weekend and make a run in Arlington to increase their tournament chances.
8. Kansas Jayhawks (Last Week #8)
While the Jayhawks dropped their series against Samford, they still will get the invite to the Big 12 tournament due to Baylor falling to TCU. This team will have to win the tournament to have any chance at making the postseason.
9. Baylor Bears (Last Week #9)
Baylor's season is pretty much done after getting swept by TCU. The Bears have been eliminated from making the Big 12 tournament which means next weekend will be their last weekend of baseball until 2024.
10. Iowa State Cyclones (Last Week #10)
I will not move Iowa State until they bring back baseball!