Trending Now
Clemson, Florida State Among Seven ACC Schools Exploring Exit Possibilities: Report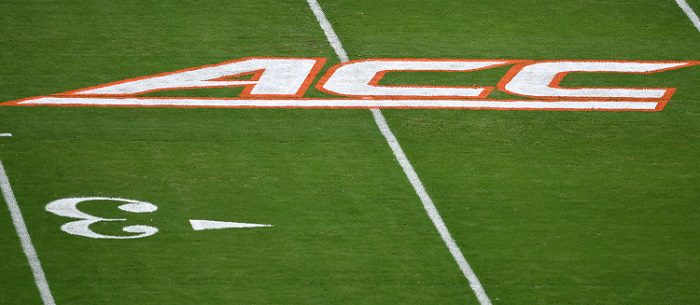 The ACC is stuck in what is widely regarded as the worst television deal in college athletics, a 20-year agreement that runs through 2036 and pays each school about $17 million per year.
With the latest wave of conference realignment, the other Power Five programs are all trying to secure their financial futures with mega-TV deals, while the ACC continues to make way less than everyone else is moving forward.
Well, there are members of the conference that aren't content with sitting on their hands in this situation. Back in February, Florida State athletic director Michael Alford and the Seminoles' board of trustees discussed the financial issues with remaining in the ACC.
Alford and the Board even discussed what it would cost them to get out of the conference's media rights deal.
Now, it appears that FSU isn't the only one looking to find their way out of the ACC, and has been joined by six other schools, according to Brett McMurphy of Action Sports.
According to McMurphy, Clemson, Florida State, Miami, North Carolina, Virginia, and Virginia Tech are calling themselves "The Magnificent Seven," which is referring to a report from Sports Illustrated's Ross Dellenger that talked about seven programs that are trying to find their way out of this awful TV deal.
"A subset of seven schools in the 14-member conference has coalesced over what many of them describe as an untenable situation," Dellenger writes. "Officials from the seven schools, led by Florida State and Clemson, have met a handful of times over the past several months, with their lawyers examining the grant-of-rights to determine just how unbreakable it is."
It appears that the ACC might not be sitting on solid footing right now if the reports are true. Outside of the Big Ten and SEC, conferences seem to be dealing with all kinds of fluidity as they try to do what's best for their respective futures.
The Big 12 is in the best shape of the remaining three power five conferences, with expanded members and the best TV deal of the trio. Plus, if they can add a couple of pieces out west, they might even get a better number. The only thing that is certain is that things will keep changing as the conferences position themselves moving forward.
This summer is pivotal for the landscape of college athletics, and will certainly be one of the top storylines to follow as we inch closer to media days in a couple of months.