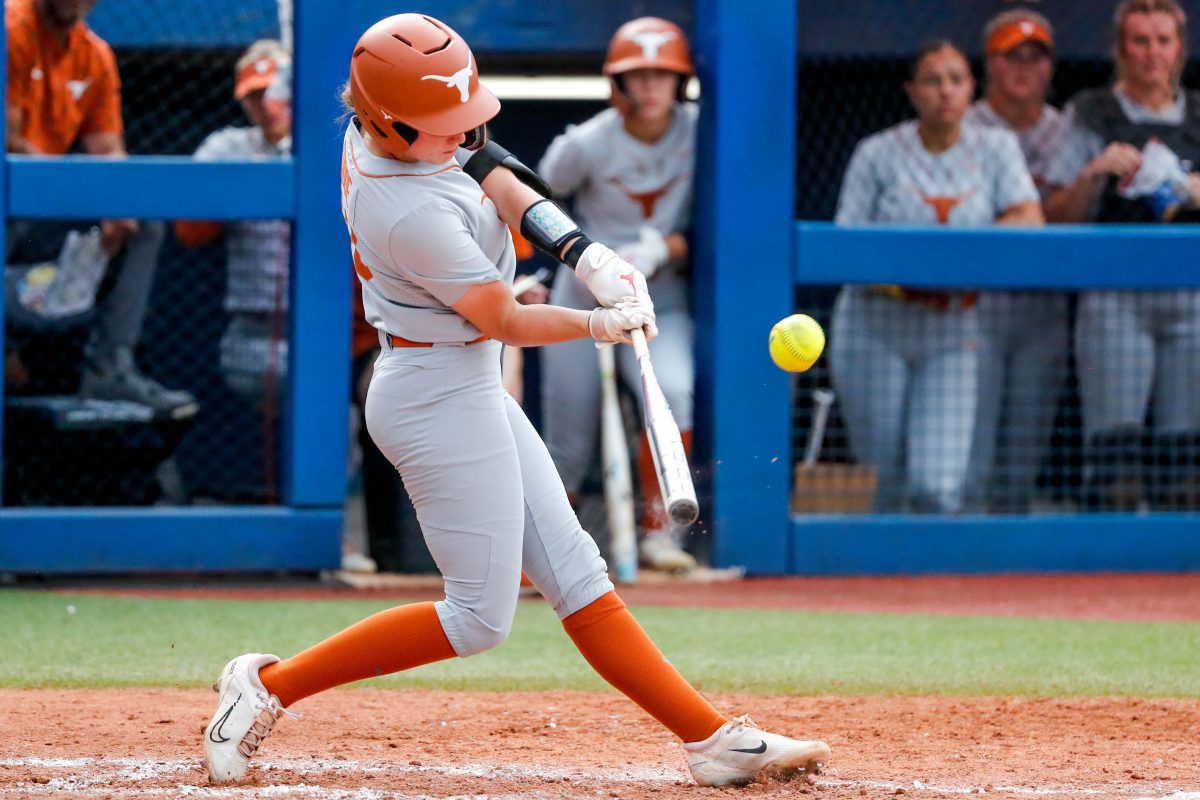 The Texas Longhorns were selected as the No. 13 overall seed in the 2023 NCAA Division I Softball Championship and will host a Regional at Red & Charline McCombs Field to start the tournament.
This weekend, from May 19-21, Texas will host Seton Hall, Texas A&M, and Texas State, playing the Seton Hall Pirates on Friday at 4:00 p.m. CT on the Longhorn Network.
Here is what you need to know ahead of the Austin Regional.
TALE OF THE TAPE
Texas (42-13-1, 11-7 Big 12) – Texas looked like it might secure a top-eight seed after sweeping Oklahoma State a few weeks ago, but then it was on the wrong end of a sweep at the hands of Baylor to end the regular season. After a Championship Final loss to OU, Texas hopes to start fresh in the NCAA Tournament. This team is dangerous, with a No. 5 batting average (.330) and No. 13 (6.20) scoring offense in the nation.
Seton Hall (42-16, 15-5 Big East) – The Seton Hall Pirates come into the tournament by way of a Big East Championship, having won 25 of their last 30 games. The top five batters in this lineup have combined for 41 home runs with Kelsey Carr (.333) leading the way with 12 while Abby Wingo (.399) ranks in the Top 50 in batting average.
Texas A&M (33-19, 12-12 SEC) – The Texas A&M Aggies found their way into the tournament after losing to a red-hot South Carolina team in the first round of the SEC Tournament. With series wins over Missouri, Ole Miss, Kentucky, and Arkansas in SEC play, the Aggies are capable of making noise. The good news for Texas? They're 1-3 against the Big 12.
Texas State (34-23-1, 13-9-1 SBC) – Texas State enters the tournament with an at-large bid as one of the last four in. The Bobcats are 1-1 against Texas this season and are plenty good enough to push themselves into the next round if Texas can't handle business. RHP Jessica Mullins (1.94 ERA) is the name to know in the circle, with 168 strikeouts on the year and a 21-11 record.
REGIONAL SCHEDULE
(All Times CT)
FRIDAY, MAY 19
Game 1 – 4 p.m. CT – Seton Hall vs. No. 13 Texas
Game 2 – 6:30 p.m. CT – Texas State vs. Texas A&M
SATURDAY, MAY 20
Game 3 – Winner G1 vs. Winner G2 – 2:00 p.m.
Game 4 – Loser G1 vs. Loser G2 – 4:30 p.m.
Game 5 – Winner G4 vs. Loser G3 – 7:00 p.m.
SUNDAY, MAY 21
Game 6 – Winner G3 vs. Winner G5 – 1:00 p.m.
Game 7 – Winner G6 vs. Loser G6 (if necessary) – 3:30 p.m.
ONE THING TO WATCH
Last season, Texas rode a wave of momentum and anger to the Women's College World Series after they failed to receive a national seed in the 2022 Tournament Field. This season, Texas is the No. 13 seed, but it didn't look too happy about the accomplishment on Sunday night. Can the Longhorns harness that anger and dominate its way through the regional? Or, will the Longhorns' youth prove too much to overcome when postseason pressure starts to mount?