Baylor Bears
2023 NCAA Softball Tournament: Salt Lake City Regional Preview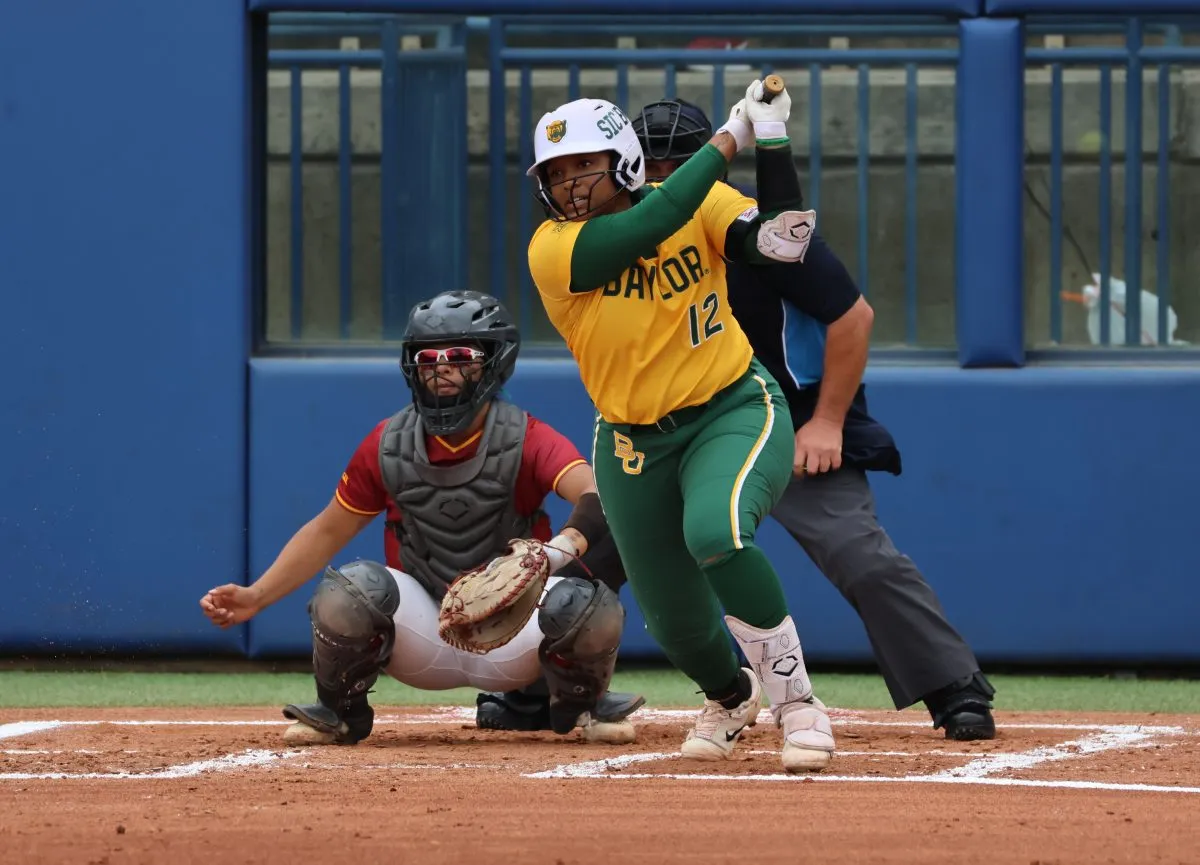 The Baylor Bears were snubbed a national seed in the 2023 NCAA Softball Tournament and will be headed to the Salt Lake City Regional where the No. 15 seed Utah is hosting this weekend.
From May 19-21, Utah will host Baylor, Ole Miss, and Southern Illinois, with the Bears facing Ole Miss at noon on Friday on ESPNU.
Here is what you need to know ahead of the Salt Lake City Regional.
TALE OF THE TAPE
Utah (37-13, 15-9 Pac-12) – The Utes stole the Pac-12 auto bid by upsetting UCLA in the Conference Championship on Saturday night. Utah is a gritty squad that ranks 11th in batting average (.322) and 20th in scoring (6.20). However, their pitching has been hit and miss with an ERA of 2.80, which is good for 71st nationally. Ellessa Bonstron (.338) and Julia Jiminez (.371) will lead the way for the Utes at the plate with 97 combined RBIs.
Southern Illinois (36-18, 13-14 MVC) – The Salukis won the Missouri Valley Championship to make the NCAA Tournament and have the pieces to do damage offensively. Jackie Lis (.352) is the team leader in RBIs (55) and home runs (17), ranking 17th nationally in long balls. On the flip side, SIU struggles in the circle with a team ERA of 3.77 in 2023.
Baylor (39-16, 8-10 Big 12) – The Bears were playing like the second-best team in the Big 12 to end the regular season before getting blown out by Iowa State in the conference tournament. Dari Orme (1.92 ERA) leads a pitching staff that has amassed a 2.44 ERA on the year. Offensively, it's all about Shaylon Govan (.382), who leads the team in home runs (11), RBIs (51), and walks (44).
Ole Miss (30-26, 8-16 SEC) – The Rebels took down LSU in the first round of the SEC tournament but fell to Auburn in the second round. However, the SEC's depth showed the committee enough to bring Ole Miss on as an at-large bid in Salt Lake City. The stat sheet won't blow you away, but the Rebels are a balanced team that can make some noise if given a chance.
REGIONAL SCHEDULE
(All Times CT)
FRIDAY, MAY 19
Game 1 – 12 p.m. – Baylor vs. Ole Miss
Game 2 – 2:30 p.m. – Utah vs. Southern Illinois
SATURDAY, MAY 20
Game 3 – Winner G1 vs. Winner G2 – 2:00 p.m.
Game 4 – Loser G1 vs. Loser G2 – 4:30 p.m.
Game 5 – Winner G4 vs. Loser G3 – 7:00 p.m.
SUNDAY, MAY 21
Game 6 – Winner G3 vs. Winner G5 – 1:00 p.m.
Game 7 – Winner G6 vs. Loser G6 (if necessary) – 3:30 p.m.
ONE THING TO WATCH
Can Baylor refocus and play as it has in big moments all season? The Bears have six top-five wins this season and have plenty of firepower to be the team that is left standing in Salt Lake City when the weekend comes to an end. However, if they show up as the same team we saw in OKC last weekend, they won't last long. There's probably not a team out there that has been as up and down as Baylor in 2023, and my hope is that they can be on an upswing from here on out.