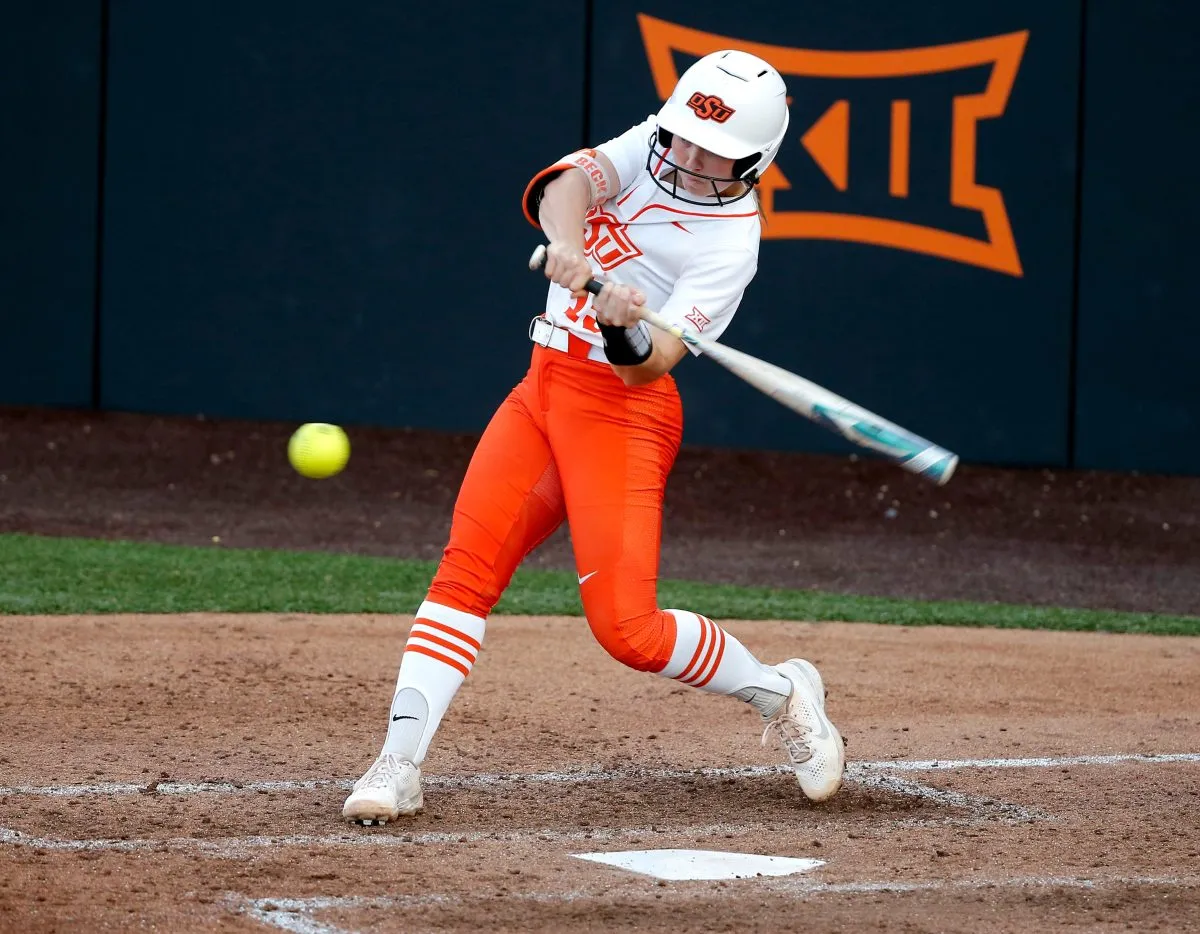 The Oklahoma State Cowgirls were selected as the No. 6 overall seed in the 2023 NCAA Division I Softball Championship and will host a Regional and Super Regional at Cowgirls Stadium in Stillwater, Oklahoma over the next two weekends.
This weekend, from May 19-21, Oklahoma State will host UMBC, Wichita State, and Nebraska, playing the UMBC Retrievers on Friday at 3:00 p.m. CT on ESPN+.
Here is what you need to know ahead of the Stillwater Regional.
TALE OF THE TAPE
Oklahoma State (41-14, 10-8 Big 12) – Oklahoma State started off the season with a program-best 39-3 start, but have gone 2-11 in their last 13 games. The Pokes rank top 10 nationally in batting average (.324) and shutouts (19), but need to get back to dominant pitching under Kelly Maxwell (1.89 ERA) and success at the plate behind Rachel Becker (.457).
UMBC (26-15, 15-4 AEC) – The Retrievers won the American East Championship over Albany to advance to the NCAA Tournament and have a pair of strong arms with Kya Matter (1.77 ERA) and Courtney Coppersmith (1.79 ERA). Offensively, the tandem of Madison Wilson (.337) and Ashley Della Guardia (.328) with 15 HRs and 50 RBIs combined.
Wichita State (43-10, 16-2 AAC) – The Shockers were stunned by Tulsa in the AAC semifinals last week and that ended up leaving Wichita State with back-to-back losses for just the second time this season. The Shockers' offense, led by Sydney McKinney (.519), ranks sixth nationally in batting average and eighth in scoring (6.62).
Nebraska (34-20, 13-10 Big Ten) – The Cornhuskers made it to the second round of the Big Ten Tournament before getting eliminated by eventual champions, Northwestern. Billie and Brooke Andrews combine for 26 of the Huskers' 57 home runs while Courtney Wallace (3.45 ERA) is the name to know in the circle with a 23-14 record on the year.
REGIONAL SCHEDULE
(All Times CT)
FRIDAY, MAY 19
Game 1 – 3 p.m. CT – No. 6 Oklahoma State vs. UMBC
Game 2 – 6 p.m. CT – Wichita State vs. Nebraska
SATURDAY, MAY 20
Game 3 – Winner G1 vs. Winner G2 – 2:00 p.m.
Game 4 – Loser G1 vs. Loser G2 – 4:30 p.m.
Game 5 – Winner G4 vs. Loser G3 – 7:00 p.m.
SUNDAY, MAY 21
Game 6 – Winner G3 vs. Winner G5 – 3:00 p.m.
Game 7 – Winner G6 vs. Loser G6 (if necessary) – 5:30 p.m.
ONE THING TO WATCH
Wichita State is 2-0 against Oklahoma State in 2023 and will provide a stiff test for the Cowgirls in the Stillwater Regional. It's an interesting Regional to watch, because the perceived top two teams (Oklahoma State and Wichita State) come into the tournament with losing streaks. Oklahoma State is capable of making a big run to Oklahoma City, but getting through the first weekend should be their focus right now.