featured
Kansas Basketball: Former Jayhawks Selected in Top Five of NBA Draft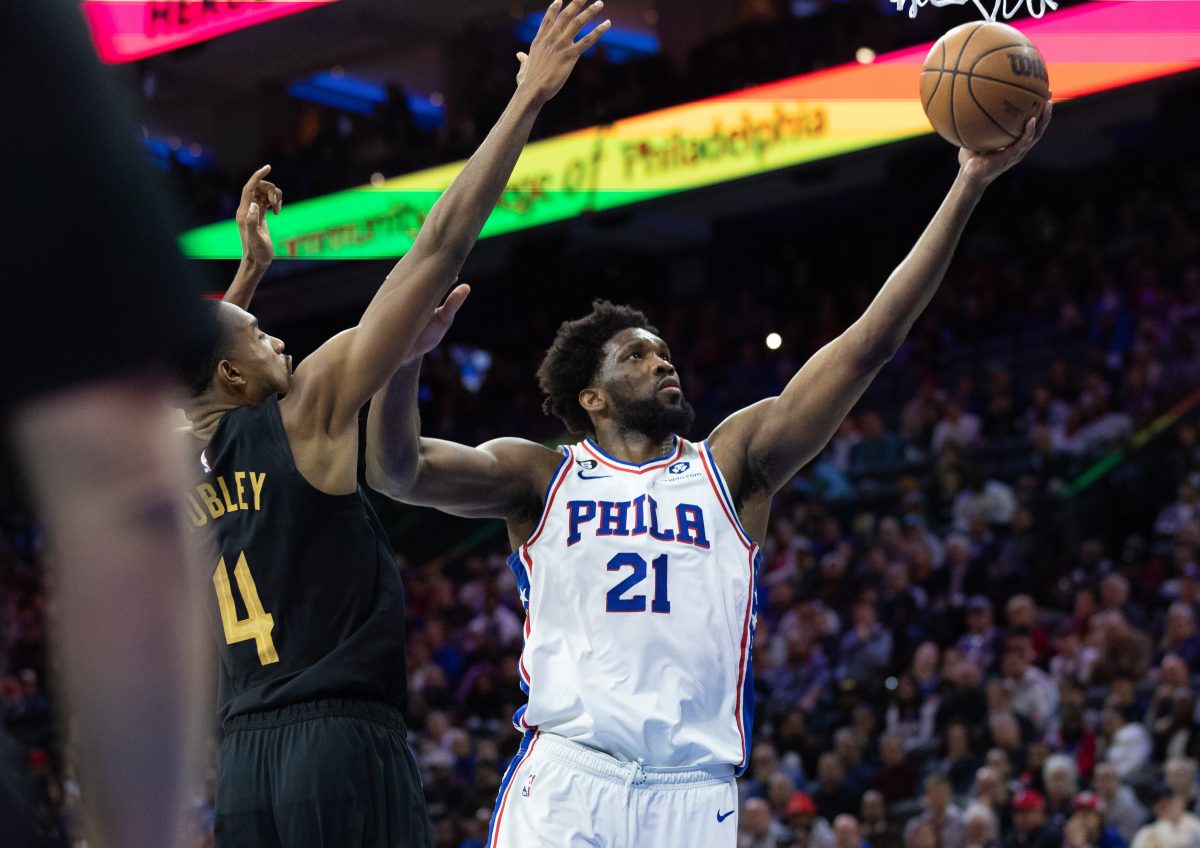 With the announcement of the NBA draft lottery order and plenty of mock drafts projecting former Kansas freshman Gradey Dick to be a consensus top-15 selection, it seems like a good time to dive into some of the top former Kansas Jayhawk NBA draftees. The Jayhawks have had plenty of players make that jump to the next level after their time in Lawrence, Kansas but only a few have been selected in the top five of the NBA Draft. 
Four of those former Jayhawks who were drafted in the top five were selected over 20 years ago: Wilt Chamberlain, who was taken third overall in 1959, Danny Manning was selected first overall in 1988, Raef LaFrentz was picked third overall in 1998, and Drew Gooden was drafted fourth overall in 2002. Each of those players could have their own articles written about the successful individual NBA careers they achieved. However, Chamberlain was the only one to have a Hall of Fame career. Who has been taken in the top five most recently and how have they fared? Let's take a look. 
Andrew Wiggins, #1 Pick, 2014
Many people forget Wiggins was selected number one overall by the Cleveland Cavaliers the same year LeBron James went back to the Cavs after a brief stint with the Miami Heat. He was only a part of the Cavs for a short time before being dealt to the Minnesota Timberwolves, a team that didn't utilize him to his fullest potential. Looking back, how differently would Wiggins' career have played out if the Cavs hadn't moved him and kept him with James and Kyrie Irving? There's a chance Wiggins grows into a perfect role player with the Cavs and won a championship or two with Irving and James. No one knows for sure how that scenario would have played out, but we do know Wiggins turned into a fantastic role player with the Golden State Warriors. He helped lead the Warriors to another NBA title in 2022, the same year the Jayhawks won a National Championship. Wiggins continues to have a successful NBA career but many would say he hasn't quite lived up to the hype of the #1 overall pick.
Joel Embiid, #3 Pick, 2014
The player picked two spots after Wiggins has actually been more successful at the next level. It took Embiid a few years to get going, and a few injuries that needed to heal, but he has been one of the more dominant NBA players over the past five years and that culminated in his first MVP award this past season. Embiid averaged 33 points, 10 rebounds, four assists, and 1.7 blocks per game during his MVP season. For his career, he averages 27.2 points, 11.2 rebounds, and 3.4 assists per game. As long as he can stay healthy, Embiid still has many good professional years ahead of him and could end up as one of the best NBA Jayhawks of all time. 
Josh Jackson, #4 Pick, 2017
Jackson was a highly touted one-and-done prospect that Bill Self was able to land in the mid-2010s. After one successful season at Kansas, Jackson made the jump to the NBA. He had a solid rookie season, where he averaged 13.1 points and 4.6 rebounds per game. He bounced around for five seasons, starting with the Phoenix Suns, then jumping to the Memphis Grizzlies, Detroit Pistons, and Sacramento Kings. He was not picked up as a free agent this past offseason. After a promising start to his career, it looks like it is already over after a short five-year run. 
Thomas Robinson, #5 Pick, 2012
Robinson was a fan favorite at Kansas. The story of how he landed at KU, to being a bench player, to being a key starter on a team that made an unexpected run to a National Championship game appearance, Robinson won over the hearts of many during his time in Lawrence. He was a double-double machine in his final season with the Jayhawks and showed improvement with each collegiate season. However, like Jackson, Robinson never really took off in the NBA. He played for three teams during his rookie season and six teams throughout his brief five-year career in the league. Sadly, he never played in the NBA again after the 2016-2017 season concluded. 
Being a top-tier prospect and being selected as a top-five player in any sport is remarkable. Unfortunately, that brings large expectations that many will never be able to live up to in the end. While that has happened, and there have been success stories as well, Kansas has put a plethora of talent into the NBA and seen success stories from the first round to the undrafted. 
Dick may be the only Jayhawk drafted in the first round this year, but Jalen Wilson could be taken later in the first or second round. Both have the skill set to play at the next level, and we've seen recent success stories like Christian Braun and Ochai Agbaji, two players from the 2022 National Championship team who were able to get on the floor and play meaningful minutes for their squads in their rookie seasons this past year. 
No matter where the latest round of KU players are drafted, they have the ability to make the most of their situation and can hopefully turn their skills into a nice career in the NBA like many Jayhawks that have gone before them.