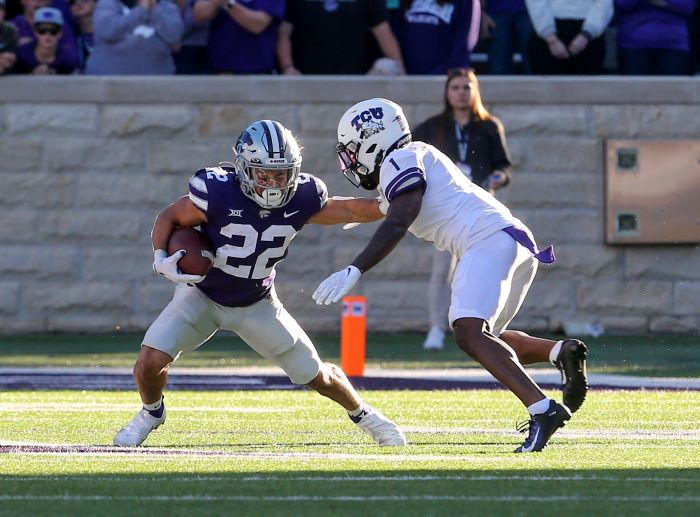 The newest addition to the Dallas Cowboys, former K-State running back Deuce Vaughn got his first official look at his new jersey with the Cowboys, wearing number 42.
Vaughn was selected by the Cowboys with the 212th pick in the 2023 NFL Draft and is headed home to reunite with his father in Dallas.
Deuce's father Chris Vaughn is a longtime NFL scout for the Cowboys and when Jerry Jones gave the greenlight to select Deuce in the sixth round, one of the historically great moments in football was witnessed when Chris got to make the call to his son, Deuce.
Vaughn is a true testament to Chris Klieman's ability to develop players into NFL-caliber athletes, as from the moment Vaughn found his way into the starting lineup, he was a key piece in Manhattan.
Vaughn joins fellow backfield member Tony Pollard to form a stellar one-two punch between the pair. After the Cowboys released Ezekiel Elliot, Dallas was in the market for a back to take some of the load off of Pollard. Deuce was one of four Wildcats drafted to their hometown team joining Felix Anudike-Uzomah, Julius Brents, and Josh Hayes as hometown heroes.