Baylor Bears
Baylor Softball Season Ends in Regionals With 9-2 Loss to Ole Miss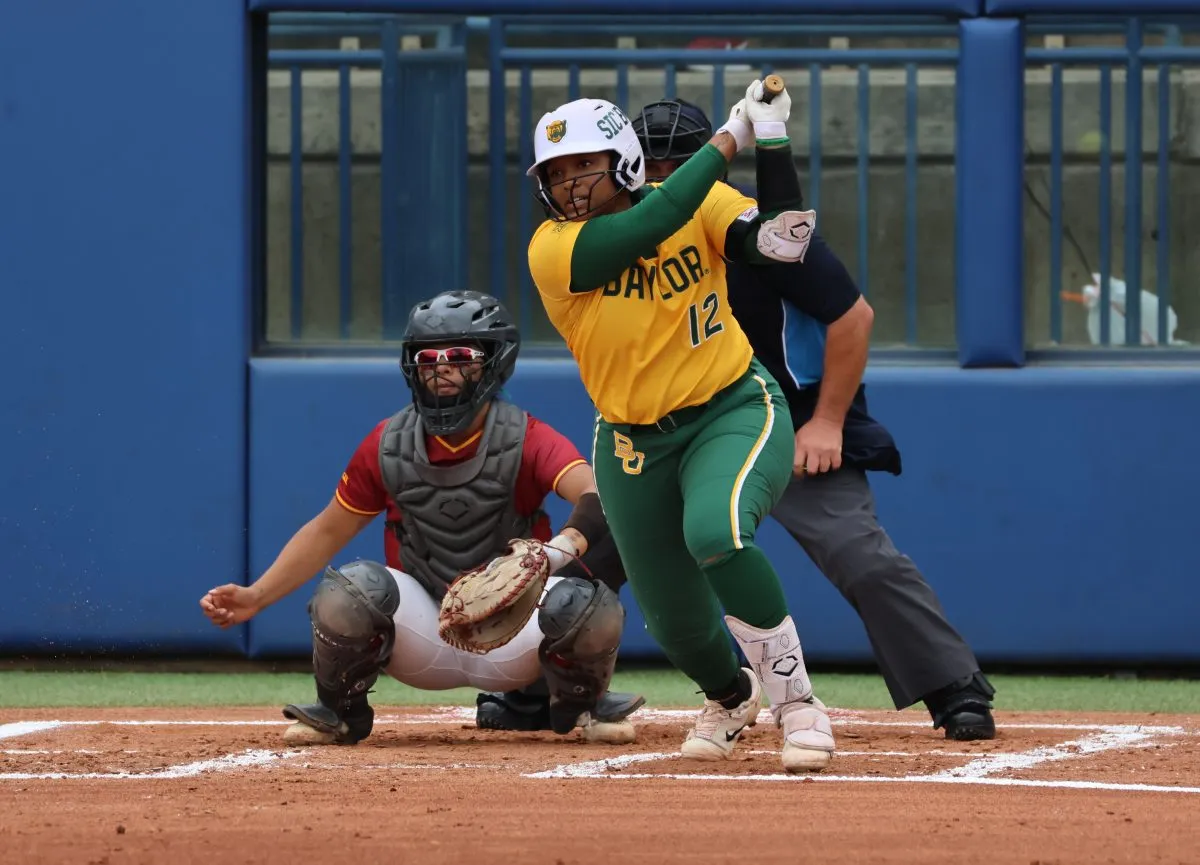 The Baylor Bears 2023 softball season came to an end early Sunday morning in a 9-2 loss to the Ole Miss Rebels in the Regional Round of the NCAA Tournament.
The Bears kept their season alive on Saturday evening with a thrilling 13-9 win over Southern Illinois, that took nine innings. Then, it was a re-match with Ole Miss, who had handled Baylor 3-0 in their first meeting on Friday.
But the Rebels jumped all over Baylor starter RyLee Crandle in the first inning, putting four runs on the board, and the route was on from there. Keila Kamoku's two-run home run capped off the explosive first inning and Baylor was never in the game after that point.
Baylor did tack on a pair of runs when Zadie LaValley drove in two with a double in the sixth inning, to cut it to a 5-2 game. However, Ole Miss got that, and more, back in the bottom half of the inning, with four runs, highlighted by Paige Smith's bases-clearing double off Crandall to put the Rebels up 9-2, which would eventually be the final score.
Baylor's 2023 softball season comes to an end with a record of 40-18. The season was highlighted by being the only team, thus far, to beat the Oklahoma Sooners back in February with a 4-3 victory and reaching the 40-win mark for the first time since 2017,