Big 12 News
Texas Advances to Super Regionals With 11-5 Win Over Texas A&M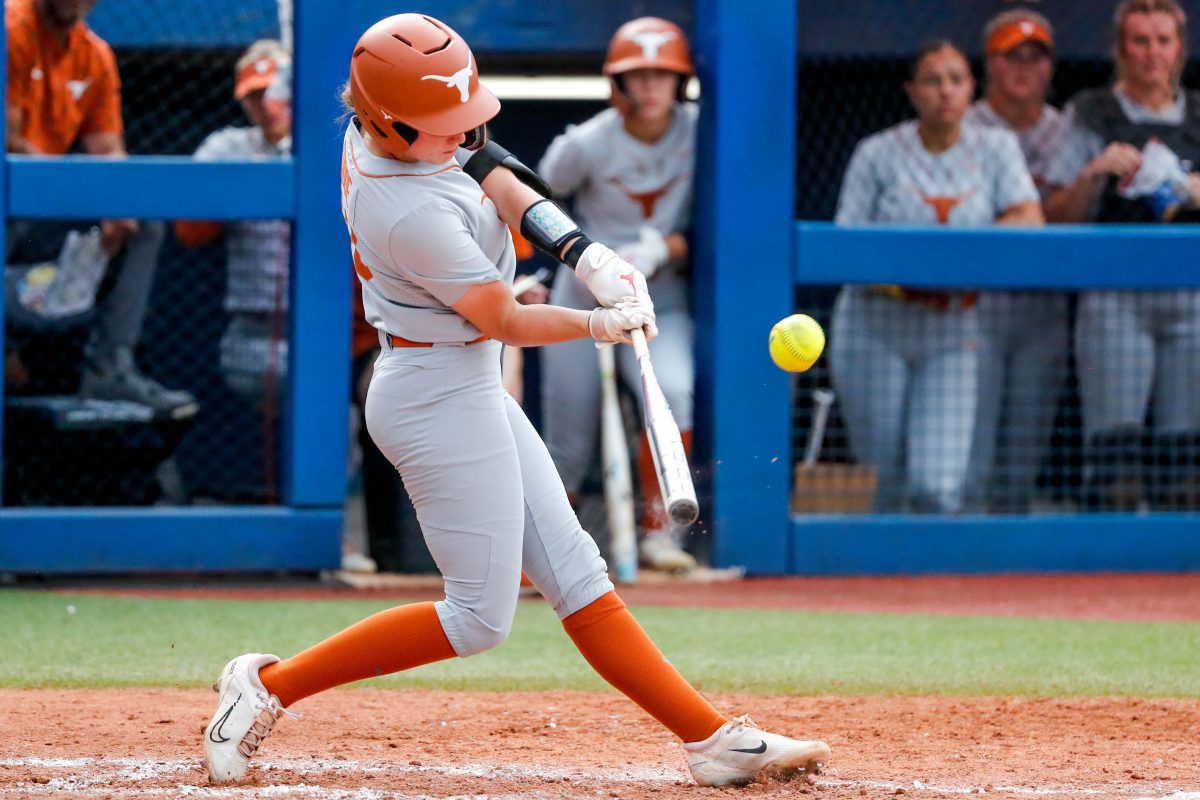 The Texas Longhorns advanced to the Super Regional after beating the Texas A&M Aggies 11-5 on Sunday in the Austin Regional.
Texas started with big performances winning their first two games of the Austin Regional against Seton Hall and Texas A&M before doubling back and taking the Aggies down again to move on. Texas beat Seton Hall in a statement game on Friday in rule-rule fashion before outlasting the Aggies 2-1 on Saturday. The Texas A&M Aggies saw only two opponents in the Austin Regional, Texas State and Texas. After winning both games against Texas State, the Aggies lost both games against Texas, putting the Longhorns through to the Super Regional.
Texas was lethal from the first pitch of the day as the Longhorns rolled their way into a four-run first inning that featured hits from Mia Scott, Courtney Day, Viviana Martinez, and Reese Atwood who has continually found her way into clutch situations this season for the Longhorns. While most freshmen in the country are expected to have a few hiccups along the way, Mike White's decision to put multiple freshmen in the starting lineup this season has paid off handsomely.
Mac Morgan started in the circle for Mike White and the Longhorns, just two days after Friday's combined no-hitter with freshman Citlaly Gutierrez. Morgan pitched five innings and gave up two runs until Texas A&M's Riley Valentine sent a ball into the stratosphere to save the Aggies' season with a three-run home run to avoid getting run-ruled.
Junior infielder Courtney Day who for lack of a better term, had herself a day, was flipped around in the batting order with Viviana Martinez before the start of the game because HC Mike White "had a hunch." The hunch paid off for the Longhorns as Day drove in a whopping five runs on two doubles. While it's not easy to find the gap in the outfield, Courtney Day made a living with her long doubles bouncing to the warning track in between nearby defenders.
With the win, Texas (45-13-1) stamped their ticket to the Super Regionals and proved that the Big 12 Conference has several teams capable of winning it all. The Longhorns bullpen made history as one of the nation's best with three straight noteworthy performances, including a combined no-hitter on Friday from Mac Morgan and Citlaly Gutierrez.
The Longhorns fended off the Aggies with an 11-5 win earning the Longhorns their third consecutive trip to a Super Regional dating back to 2019 (2020 was canceled due to COVID). The Longhorns are set to play the winner of Tennessee and Indiana in the Super Regionals and the location is depending on who wins. If Tennessee wins, the Longhorns will travel to Knoxville, but in the event that Indiana pulls off the upset, the Longhorns will host Super Regionals in Austin which gets underway on Thursday.