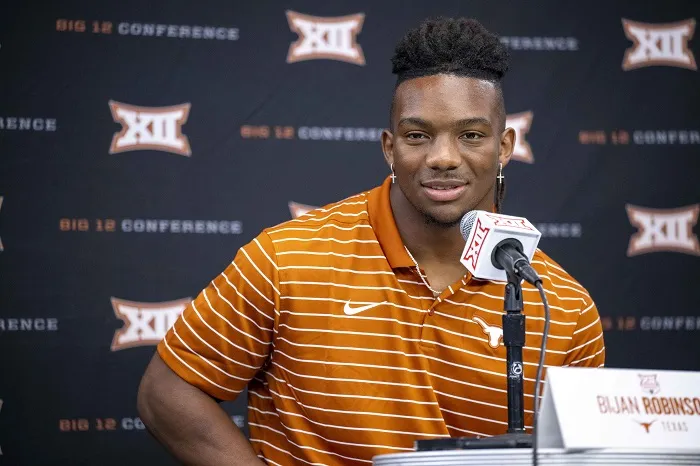 When one of the greatest actors of all time praises your football program, you must be doing something right. Denzel Washington, one of the most decorated actors of the last 50 years, spoke to former Texas running back Bijan Robinson about his college team saying, "They still spitting them out."
Robinson was recently selected as the eighth pick of the 2023 NFL Draft, becoming the newest Falcon to land in Atlanta. Robinson joined a rich history of Longhorn running backs to play at the professional level prompting a compliment from the legendary actor.
To Washington's credit, the Longhorns have produced some massive names at the running back position including Earl Campbell, Ricky Williams, Jamaal Charles, and more with both Roschon Johnson and Bijan Robinson hearing their names called in the 2023 NFL Draft.
The Longhorns enter the season with one of the top recruiting classes in the nation and what many are calling the best roster in college football. Five-star running back CJ Baxter looks to be the next man up for the Longhorns, as 247Sports evaluated him as the 22nd-ranked player in the country, and the best running back in the nation.
The wealth of talent that continually rolls through Austin should continue to develop players into NFL talents, and with more success in the professional league, the Longhorns might just rebrand to running back university.