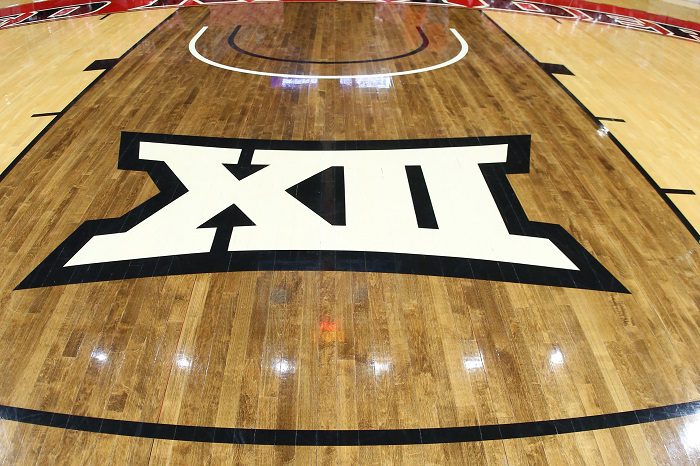 The Houston Cougars are working on assembling their 2023-24 women's basketball roster and we'll track every move here throughout the offseason.
Departures
G Kendall Brown: She transferred to Prairie View A&M.
G Tiara Young: She transferred to SMU after the season. She left after being Houston's second-leading scorer last season, averaging 12.0 points.
G Ca'Leyah Burrell: She was honored on Senior night after playing just eight games last season.
G Tae'Lor Purvis: She played for Houston last season but is not the team's current roster.
In the Transfer Portal
G De'Myla Brown: She played 14 games last season before submitting her name for the transfer portal.
G Taryn Johnson: The Class of 2022 commit is in the portal after not playing for the Cougars last season.
Arrival Via Transfer
G N'Yah Boyd (from UTEP): She averaged 11.6 points last season for UTEP before signing with Houston. For her career — which included time at Oklahoma State — she has averaged 8.9 points and 2.9 rebounds.
G Gia Cooke (from Maryland): She played in 25 games last season for the Terrapins before transferring to Houston. She is a former Top 100 recruit and has three years of eligibility.
F Maliyah Johnson (from Pitt): She averaged 8.5 points per game and 25.4 minutes per game for the Panthers last season. She has two years of eligibility remaining.
C Peyton McFarland (from Utah): A contributor for last season's Pac-12 regular-season champion Utes, she averaged 4.6 points and 3.7 rebounds in 59 career games over three seasons.
F Djessira Diawara, Clarendon College. A 6-foot-2 2023 NJCAA All-America Third-Team pick from Mali, she averaged 18.4 points on 63.8 percent shooting last season. She also collected 16.1 rebounds. She played one season for Clarendon.
Expected to Return
F Bria Patterson: She has a COVID year to use. Last season she was second on the team in total rebounds (139), rebounds per game (4.6) and minutes played (981) while finishing third in total points (297), field goals made (113), 3-pointers made (24), free throws (47), and steals (66).
G Britney Onyeje: She should have a COVID waiver to tap into for next season. She was fourth on the team in scoring last season, averaging 8.8 points. She also averaged 4.2 rebounds.
G Ash'a Thompson: Thompson played in 26 games her junior year, averaging just 6.3 minutes per game.
G Laila Blair: The junior was the Cougars' leading scorer last season with 14.2 points. She also had 3.7 rebounds and 3.2 assists.
F Avalon Miller: Another junior, Miller played in 20 games and played 6.3 minutes per game.
F Tatyana Hill: Hill should have a COVID waiver to tap into, based on her bio. She played in 31 games last season, averaging 27.6 minutes and 8.2 points. She also had a team-high 8.5 rebounds.
G Amari Conn: Conn played in 16 games last season.
F Logyn McNeil: She played in 31 games as a redshirt freshman last season, but only logged 8.2 minutes per game.
F Kamryn Jones: She played in 29 games and averaged 20.4 minutes. She also averaged 5.5 points and 3.6 rebounds.
Class of 2023 Recruits
G Kierra Merchant, 5-foot-10, Westfield-Spring HS (Spring, Texas): Merchant's offensive scoring abilities landed her on Premier Basketball's Class of 2023 Texas Rankings. J. Key's ranked the offensive threat 16th out of 100 girls basketball players in the state.
You can find Matthew Postins on Twitter @PostinsPostcard